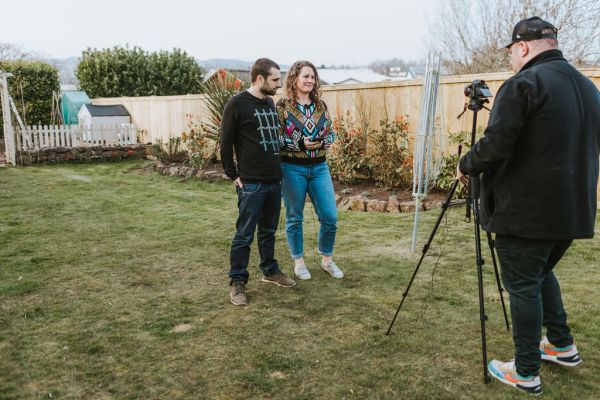 Nice to meet you
We're Davey & Jess. We met at Glastonbury in 2014 and straight away knew we would make a good team.
Now we live in Cardiff; have two young children, and we love the outdoors, and all things nature.
Almost immediately after we met, we started brainstorming how we could build a business that would help save the planet.
We have done some fun and interesting things (like salvaging tents from festivals) but Used and Loved gave us the real lightbulb moment. We knew it would have the biggest impact the planet.
How it all began
It all started when we became more aware of how the way we lived had an impact on the environment.
When it came to deciding whether to have children or not, we were clear that if we did, we wanted them to have as little impact on the planet as possible.
The most obvious first solution was to not buy anything new, that could be bought second-hand.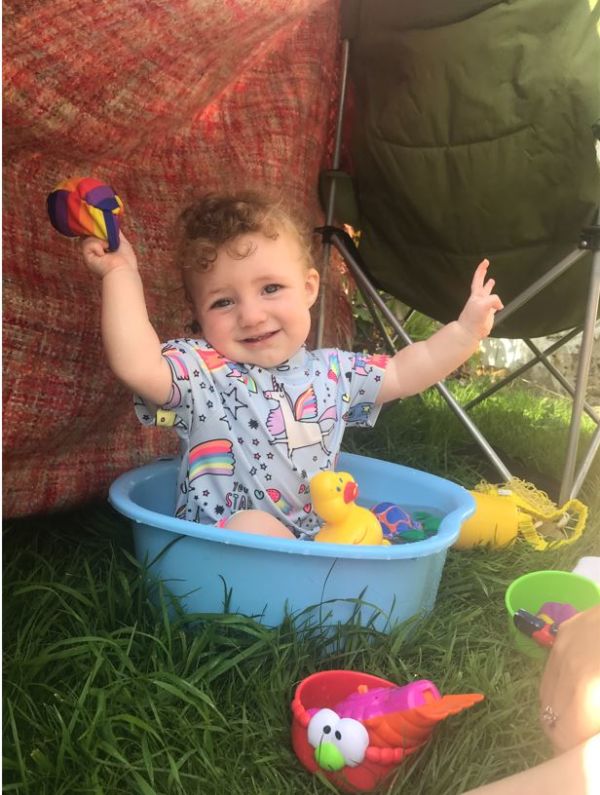 The problem we found
Babies come needing a lot of stuff, and we quickly realised how hard it was to only buy second-hand items.
It takes so much time.
Trawling through all the sites to find what you're looking for, and then finding the listing late, so it's already been snapped up.
We realised, that if second-hand living was ever going to be mainstream, something had to change.
It had to be easier than this.
The solution
Used and loved is a website that lists all second-hand items from multiple online marketplaces in one place (e.g. eBay, Vinted, Oxfam Online and many more).
Our site will give you more choice and save you time and money. It' will be like a Compare the Market, but for second-hand things.
Used and Loved helps you find what you're looking for, to help you choose used over new, more often. Helping second-hand become second nature.
The purpose of this is to reduce the amount of waste going to landfills, to reduce the demand for new stuff and, in turn, to help save the planet.
Read more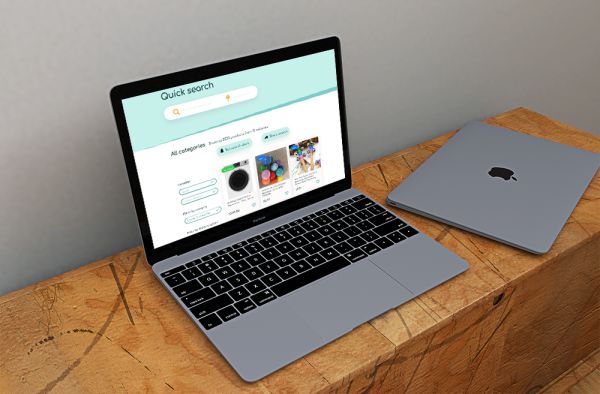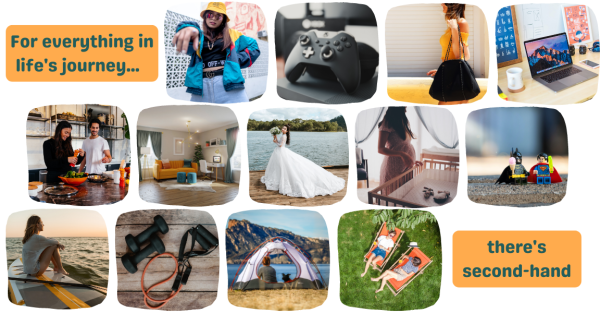 Not buying new
You can create lists to compare your shortlist, then when you have found the item you like the best, you click through to the site the item is listed on, to complete the purchase.
We will also be listing items people give away for free on sites like Freegle, and we will be listing items that you can borrow, on sites such as Library of Things.
We want to give people as many alternatives to buying new as possible.
We will also be sharing tips to make it easier for everyone.
We are blogging our journey because…
We've been living a second-hand life since we decided to have children, we know what makes it hard to do, we know why people still buy most things new, even though they could be bought second-hand, and we understand. So we want to share ways to help choosing used over new, easier.
Read more
Still have questions? Check out our FAQ's
Not sure how our site works? Not sure what difference buying used really makes? Not sure why we only list second-hand items? Not sure how borrowing works? Do people really give good things away for free (sneak peak: yes!)? We have all the answers to these, and more...
Read more