Green alternatives to buying new
Written by Davey
Sometimes, it's difficult to avoid buying new stuff. You might need something quickly, want a guarantee, be looking for something very specific etc.
Last weekend I needed to drill a hole through our garden wall, it needed to be big enough to fit a drainpipe. And I didn't have the right kit for it – I needed a hole cutter that was at least 68cm.
Buying new is pretty easy-ish
Forgetting about the price for a minute, buying new stuff is easy for most of us. The buying process is designed to be friction-free. Shops make it as easy as possible for customers to spend money. Online retailers show you all the information you need plus lots of nice pictures and payment within a few clicks. Buying in-store is usually not much more effort.
Shops are usually well-stocked, and there's usually a choice of places. For my hole cutter I checked prices online at 3 retailers, all 3 had something that would do the job. This was cool, I thought, I can go pick something up within 10 mins or order something for delivery by tomorrow.
The price
Sometimes we see buying new things as expensive, sometimes it's cheap. Lots of this is relative, it depends on how well off we are if we've just been paid and other factors.
I could afford this tool, in my opinion, it wasn't cheap but I had the money, and this hole needed to be made.
… and the hidden cost
The money that you hand over isn't really the only cost involved when buying something, there's the environmental cost involved, although it might not be obvious and is hidden most of the time. Water usage, waste products, emissions during production and transport.
Stacey Dooley uncovers the hidden costs caused by cotton farming for new jeans in her documentary Fashion's Dirty Secrets. Read more and watch a clip in this article about the show. It's just one example, but all new products have some hidden costs like these.


Bucking the trend, Oatly drink is the first product I've seen where the carbon footprint is bam! … right there for all to see. High 5 Oatly!
For my new hole cutter, the environmental cost adds up, it might look something like this…
Energy use in the factory during manufacture.
Packaging, maybe a bit of cardboard and plastic.
Shipping via a container ship.
Distribution by truck.
Woah, dude! That seems like a lot.
Can I avoid buying new?
There are alternatives to buying new stuff. The cost in money that you hand over and, the environmental costs are almost always less than buying new. There are exceptions; like when buying a car, where advances in technology have improved efficiency.
If I could find a hole cutter without buying it new, I was optimistic that I would save.
Working out what you're looking for
Work out what you want and when you'll need it. Choices will depend on how quickly you need something.
For any nice-to-haves that aren't needed ASAP; keep a list – your phone's note app is good for this. You could even share this list with your family and friends and ask them to let you know if they see any of it.
I needed my hole cutter asap; it was tipping it down outside, and without a drainpipe fitted, water was going everywhere.
Online marketplaces
eBay, Gumtree and other online marketplaces are my go-to places for finding used things. On eBay, I use the filters to show used condition items only. These would be my first ports of call when trying to avoid buying new. If you're not in a rush, master the art of setting alerts for better success rates.
I couldn't find the hole cutter locally on these marketplaces, and I didn't have time for delivery or to set an alert and wait. The quest continued...
Car boot sales
Shopping at car boot sales is fun (IMO)! There are a few reasons why I really rate buying from car boots.
Things are really cheap! I often find things that I'll use for between 10p – 50p
Bartering is acceptable and encouraged. It feels like I'm actually engaging my brain when buying something. Much more liberating than scanning through my own groceries at the supermarket till.
Sellers are friendly, social, and funny. Last time I was looking around with my son we made friends and a nice seller gave him 2 cuddly toys for free <3
It's energising, if you don't usually catch the sun rise while haggling over rare wares, then it can be a refreshing break from the norm!
Before you hit a boot sale, take a look over your list, tweak it and add any new things you're looking for. Keep it handy while you walk around.
Check the high-street
Charity shops are found on a lot of UK high streets, and they're a valuable resource when looking for second-hand things. If you're lucky, then you might find a cluster of charity shops all within walking distance.
From experience, charity shops usually sell clothes and homewares, so consider the type of item you're looking for before starting a shopping trip.
Charity shopping can sometimes be a time-consuming mission, especially if you compare it to how quickly a few online searches can be made. Keep charity shops in mind when you're updating your nice-to-have shopping list. When you're looking around you can have your eyes peeled for everything on your list (and ask if they have stuff that's not on show), this makes for a more efficient shopping trip! Yay!
Cex, cashconverters.co.uk and pawnbrokers. These are high street shops that buy, sell and exchange used products. Usually, you'll find their catalogues online. They're professionals and well versed at valuing your stuff, so expect to pay a fair price – but don't forget to do your own research.
For free
It might sound too good to be true, but there genuinely are kind souls out there who will give you their unwanted stuff for free. Freegle and Freecycle are listing sites with local groups across all of the UK. Sign up to your group to see what's on offer. These websites are best when you don't need to find something in a rush. Members will get regular emails of what's on offer, a quick scroll through these when you receive them could help you find something on your list, for the bargain price of nothing. If the communities are useful to you; give back to them if you can.
The local library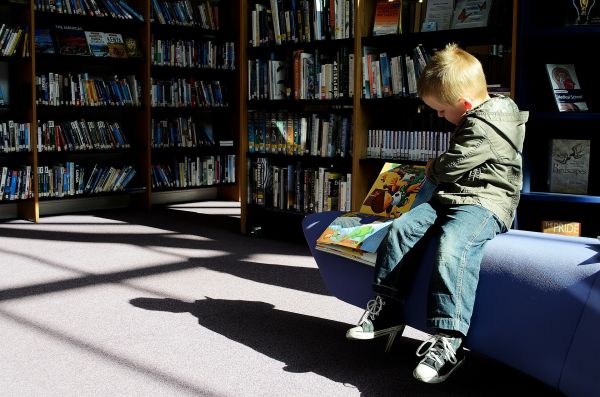 I love libraries, but for me, they're the resource that most often seems to slip my mind. It's a beautiful concept, and I remember borrowing books when I was much younger, but I don't so much anymore. I mostly read online. Check out your local library to see what kind of things they have on offer to borrow for free (spoiler alert, it's usually more than just books).
Library of things
Recently, the library concept has been extended and shaped into something wildly different. From a new kind of library, you can borrow from a huge collection of things: tools, outdoor kit, kitchenware…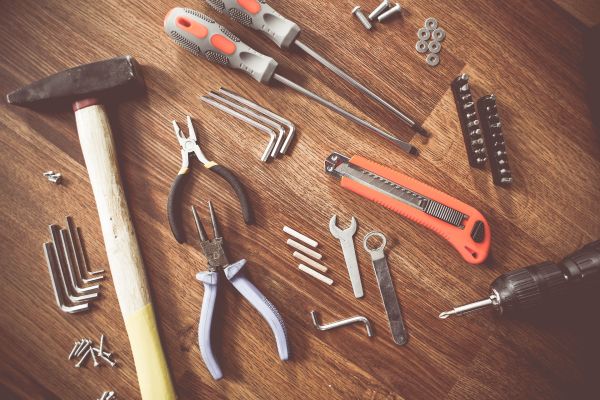 The average power drill is used a total of 13 minutes in its lifetime - we don't all need to own one

Edinburgh Tool Library
There are loads of advantages to borrowing. If you only need to use something once, twice, or rarely, then maybe buying is overkill and borrowing is the answer for you.
Find out if you have a library of things near you by searching for something like "Cardiff library of things". City dwellers will have better luck finding one in their area. On the websites the available items are usually listed by category, a small fee usually applies to borrowing, but speak to library organisers if your budget can't stretch that far – they might still be able to help.
My local library of things, Benthyg (it's a Welsh word for borrow) had a stunning range of 44 DIY items (plus a load of other borrowable things). Unfortunately, they didn't have the hole cutter I was looking for, but they have things I know will come in handy soon. I'm thinking I'll pay them a visit to check out their place and say hi in person.
Phone a friend
If you want to use something for a short time, get in touch with friends, family or neighbours. You might be surprised what people have and are happy to lend out. Phone, text or ask over the garden fence. And if you're happy to repay the favour, or straight up lend without strings attached, let them know what you have to offer. A win-win situation.
This is actually how we ended up sourcing a hole cutter in the end. Jess text my neighbour to see if he had one, and he did! He dropped it off, I used it and returned it. Mo, if you're reading this, thanks again, you're a star!
Ask like-minded people
You don't really have to know people to ask them to help you out. To some, this might seem a bit cheeky, but to me, it makes perfect sense. If you're a member of local groups either online or in real life, then there really is no harm in asking the group if anyone has the thing you're looking for, and if they will lend it to you.
A few months back, Jess asked in the Cardiff Mums group on Facebook if anyone had a sledgehammer to lend. A kind mum got in touch to help us out, we picked it up and dropped it off when we were done. Thanks again <3
Think outside the box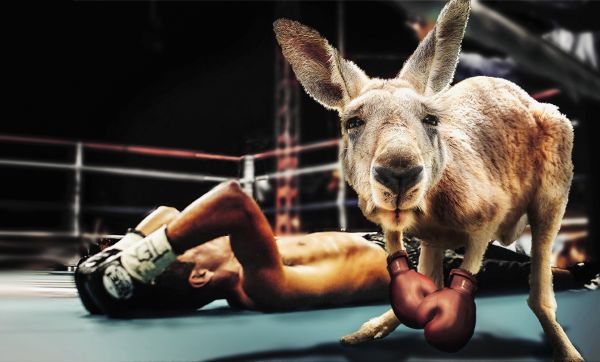 Do I actually need to buy this exact thing?
In my case I thought… maybe I can use the tools I already have. Will it work if I cut a square hole through the wall with my little angle grinder? Sure, probably, if Jess hadn't ended up getting one from our neighbour, that is what I had decided I was going to do.
Don't forget, it's a two-way street
The second-hand market relies on buyers as well as sellers. Selling unused or unwanted things really isn't that hard once you get the hang of it. It's great for the environment and could make you a few quid at the same time.
Or, if you think it's totally awesome that you found the perfect polka dot purse at the charity shop or Bessie the Backpack at your Library of Things then you can donate things, time, or money to support these organisations.
Bye for now
Want to stay in touch and hear more tips and interesting stories about the second-hand world? Don't forget to sign-up!