Reflections on Used and Loved's purpose since coming home from Glastonbury…
Written by Jess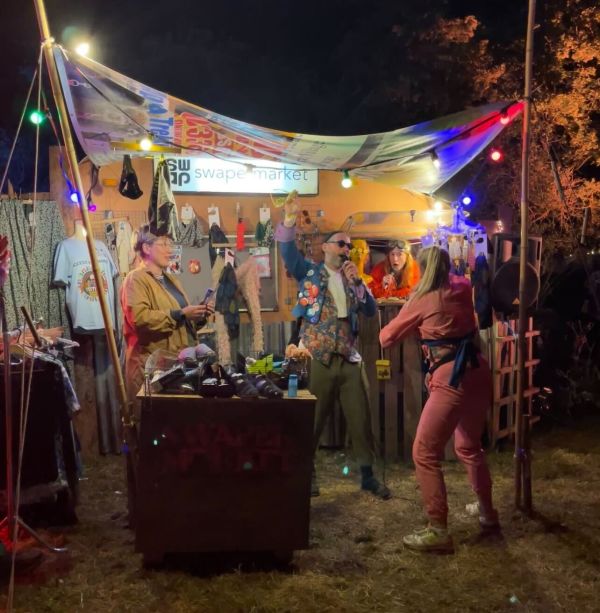 Glasto feels like the home of activism at festivals! There's so much inspiration through the Green Futures field, Greenpeace, Shangri La. It is all about spreading the word about what's wrong with the world, what's right and showcasing solutions for how we can save the planet!
But there is still such a wide division of people's levels of knowledge, and actions vs the level of threat we have from climate change.
Here are some differing observations I made…
So many people are on their journey to a more sustainable life who:
Care – about the future of the planet, and already try not to buy new anymore
Want to know more – about the facts that get hidden, and the lies that get told
Want to do more – to reduce their impact and protect the future of the planet
Want to support – businesses doing good to help fight the problem
Want to spread the word – the more people who know about the issues, the actions, the solutions; the less of a problem we face.
And yet, there are so many people who are completely unaware:
Of the greenwashing the high street retailers do
what effect buying new has compared to buying second-hand and buy Shein hauls - without knowing about the consequences (these are just tiny examples of how different the views are).
Reflecting
Being at Glastonbury again after a 5-year (kid/covid) break has helped re-clarify the purpose of the voice we're going to have through Used and Loved.
I knew, strongly, what our purpose was from the start, but have been so busy building the website and fundraising, that I forgot how much of an actual impact we can have on people's lives. By sharing knowledge, tips, and solutions, more people will make small changes; to start or continue their journey to a more sustainable life.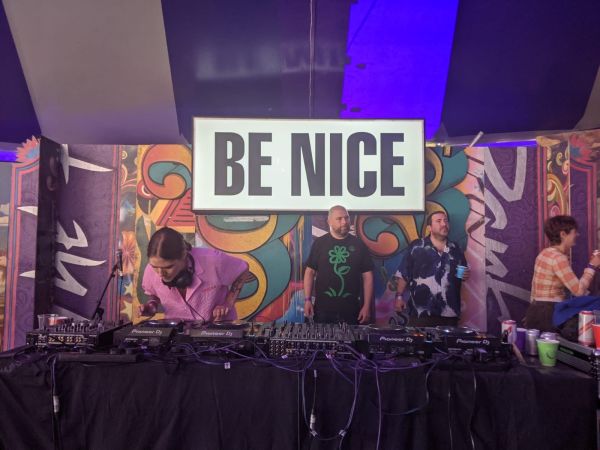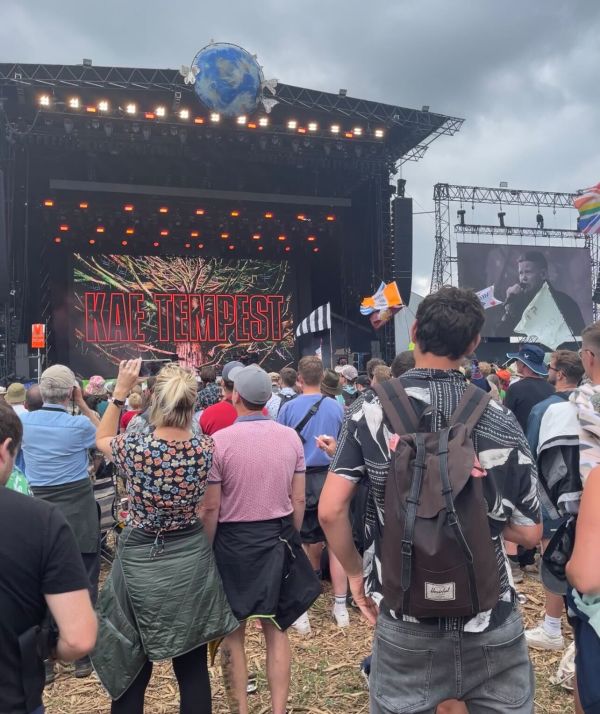 Team work makes the dream work
I really hate making anyone feel like the world is on their shoulders, because it's not, that is not how we can solve the problem. We have to work together to take the weight, work as a team, do what we can, be imperfect but do make changes, and talk to people about it- you never know what effect one conversation with someone might have.
Kae Tempest is a poet, their big themes are global inequality, capitalism, celebrity culture, environmentalism, the failure of politicians, urban gentrification. Her words are so powerful, nearly everyone in the crowd cried at least once!
Making changes is hard!
My journey started right at the other side – I used to over-consume, spend all my money on fast fashion, ate meat twice a day, did not care one ounce about the climate, didn't think it was a real problem, I couldn't see anything that affected me and my daily life enough for it to break through to me, all of which is embarrassing to admit, but, we have to be realistic about how different people see the issues.
It's been a slow and difficult journey for me to accept that I needed to 'sacrifice' my way of living for the cause, I resisted it at every step, and I struggled with it, I still do sometimes (but spoiler alert, it gets way easier the more of a habit it becomes). So, I know how hard it is for people to actually look at their own comfortable lives and actually make changes to them.
Possibly including people who will be reading this.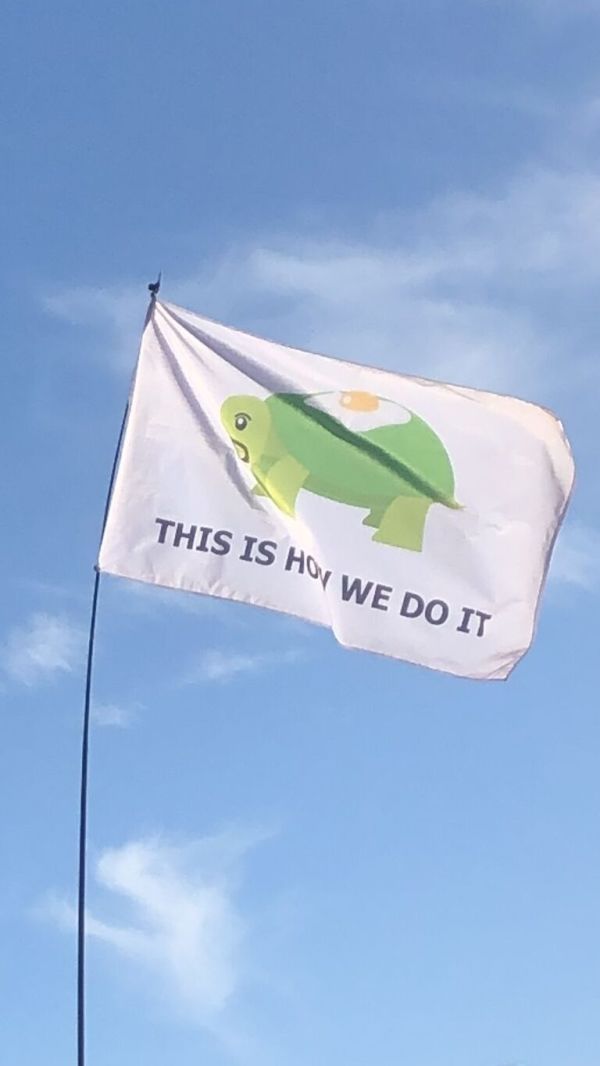 Have you started your journey yet?
Have you made the switch to consciously buying less new, or eating less meat?
Or, being honest, does it feel like too much of an inconvenience, or that what you buy/eat doesn't make enough of a difference for it to be worth changing?
All valid feelings, because that's the way our brains are wired to work. And it's hard to go against that.
The first solution...
We came up with the solution for the fragmented second-hand market, because I could see how hard it was for me to not buy new, even with my massive commitment to only buying second-hand for our babies. Our aim for Used and Loved is to make it so easy to find what you're looking for second-hand, that you will hardly ever need to buy new again.
And this is just the start!
Thank you Glasto for reminding me of the position we are in and the impact we will (and are already) having!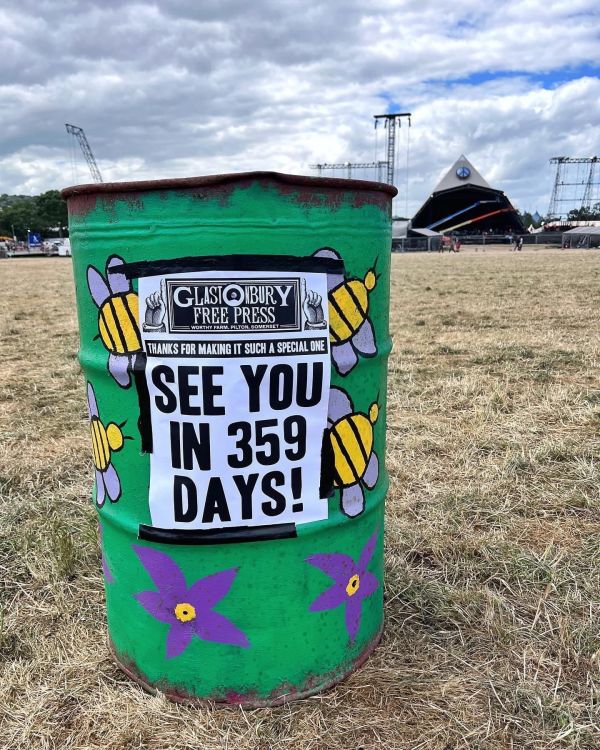 Want to stay in touch and hear more tips and interesting stories about the second-hand world? Don't forget to sign-up!