How to be strong and say no to new!
Written by Jess
#onethingusedandloved
More and more people are starting to switch to second-hand living, they are trying to say no to new!
Especially with Love Island promoting it, and eBay just announcing the partnership with Tasha Ghouri (one of the Love Island finalists, who, during the show, was a public advocate for second-hand)! 
#secondhandseptember is just around the corner
Just 3 weeks to go until Oxfams's Secondhand September goes live! And I'm excited! But, a whole month of not buying new, is a pretty huge leap, if you still love the habit of buying new.
So, we have a mini-challenge!
This is the baby step you can take, to:
help you learn where your triggers are
learn what techniques you can use to resist your urge to buy something shiny and new
see what alternatives are there to buying it at all
see what things can be bought second-hand (hint…nearly everything!)
how to identify unhealthy shopping habits
and so much more…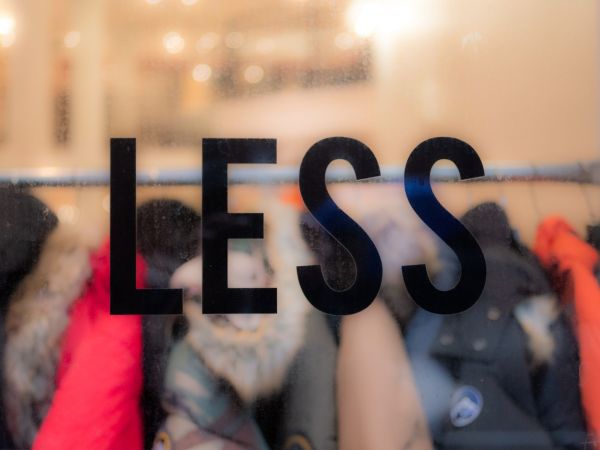 And how do we do this?
We start with just #onethingusedandloved!
So, the next thing you find yourself wanting to buy new:
stop and think to yourself "can I buy this second-hand?"
if yes, then take on this challenge!
I'll be sharing tips and techniques on how to resist buying new over the next 3 weeks here and on our socials, so we can all help each other!
What do we hope people can help each other with?
First... have a look online to see if you can find it straight away, you might be surprised
If you get stuck… post about it in the group, ask for advice on a specific thing - what ideas do other people have? 
You might get solutions of how you could repurpose something else
Or ideas of what websites are best to find that thing second-hand online
Or someone might have seen it for sale somewhere, someone might even have one! 
Share your success, to inspire other people too.
Even if it seemed really easy! If the result was that you were tempted to buy new, but you bought it second-hand (or didn't buy anything at all, because you realised you didn't need it, or anything else), that's amazing! That's what we want to celebrate!
Send me a message with your wins and we'll be showcasing some of them in blog on here, and in our socials.
I can't wait to see this challenge get smashed!
So keep your mind alert, because the process of seeing something new that you want to buy, and buying it, can be done on autopilot! So you might do it and only realise you've bought it when it's too late!
And, final word… don't be hard on yourself… This is supposed to be fun, interesting, and eye-opening, not a chore :)
If it's too hard to resist the next thing you want to buy new, go for the one after, it's ok!
Love
Jess xx