How to dress for an inverted triangle body shape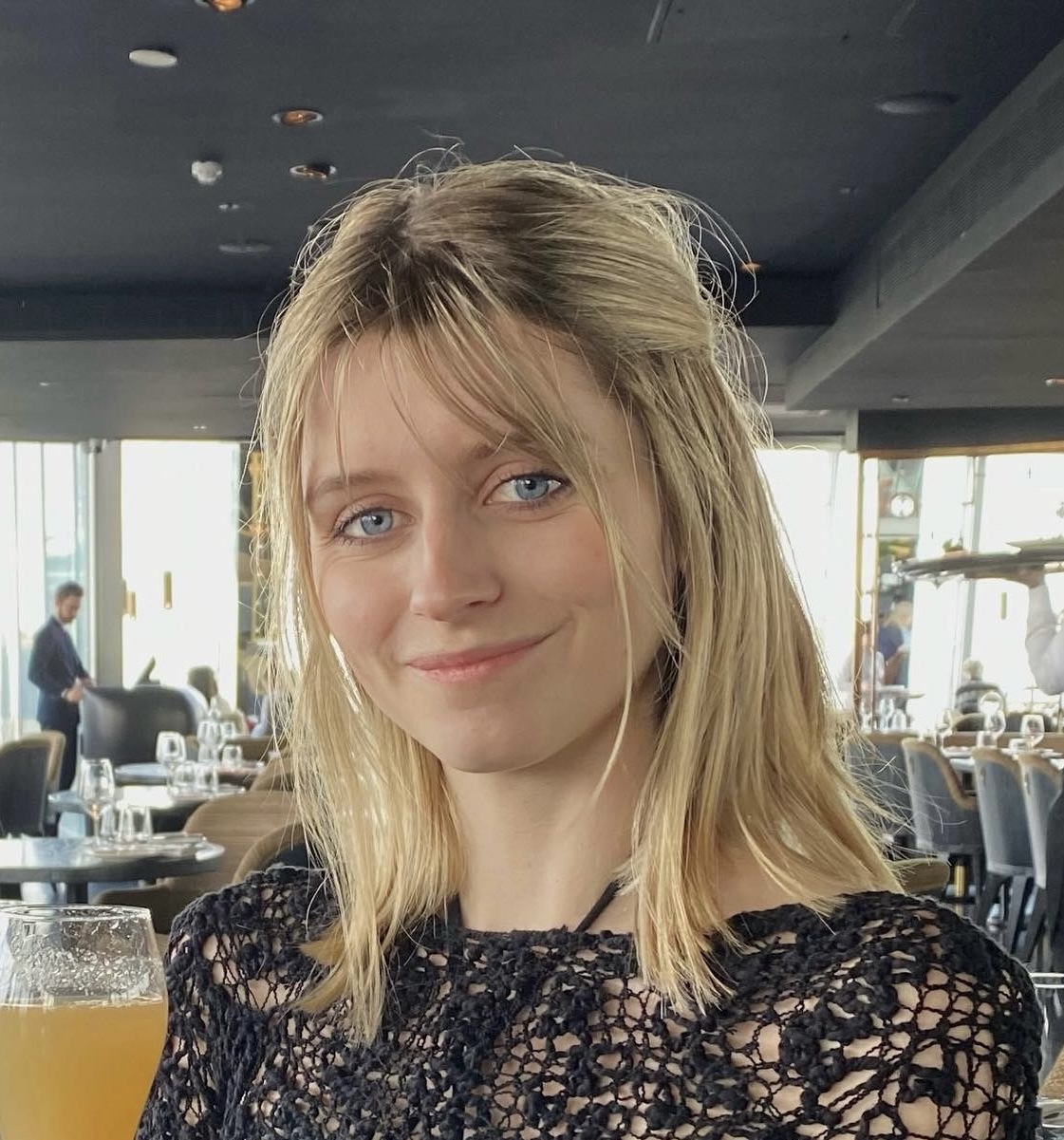 Written by Evie
If you are trying to learn more about proportions and the silhouette that can be created by clothing, and think you might have an inverted triangle body shape, then this blog is for you.
An 'inverted triangle' just means that your shoulders or bust area are the widest part of your body, and your waist and hips are slightly larger than your shoulders or chest.
You can choose whether you want to create 'balance' in your outfit, where the top and bottom of your body are in equal proportions.
Or you can enhance your silhouette by emphasising your natural body shape through the clothing that you wear.
Neither one of these options is the 'right' answer.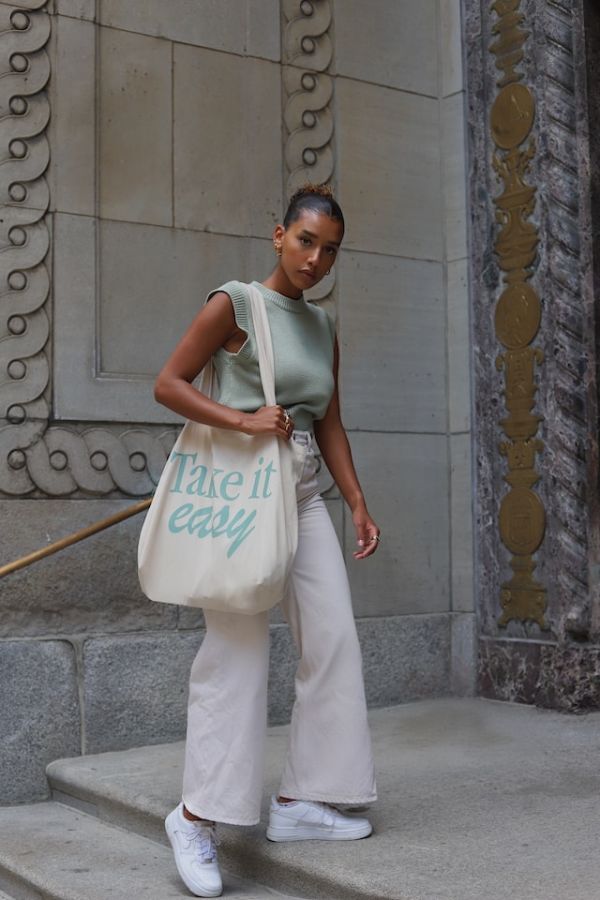 It's all about what makes you feel good. By understanding how proportions work, you can identify more easily what it is you like in some items of clothing and maybe like less in others.
The most fun part about fashion is you have complete freedom to express yourself and play around with how things look, so try everything, keep a note of what you love, and what makes you feel 'icky'.
Always wear what feels best on your body.
This blog is about silhouettes in fashion ONLY. There is nothing wrong with your body; nothing needs to be balanced out nor emphasised. It's all a personal choice and should always be fun.
Celebrities with proportions that fit the inverted triangle label in terms of proportions will be used to give you some examples of how celebrities create 'balance' and also 'emphasise' their figure.
Inverted triangle body: how to create balance
If you are looking to create visual balance in your outfit you want to have equal amount of interest and proportion at the top and bottom half of your body.
If you have a body which has measurements which fit that of an 'inverted triangle' to achieve balance you need to add more visual attention downwards.
For example, wear flared trousers, skirts that flare at the hip. Or trousers with lots of pockets such as cargo pants and skirts with added volume at the thighs.
Inverted triangle body: how to enhance your natural shape
If you want to enhance your body shape, and draw the eye to your chest, collar bones and shoulders, experiment with low necklines, puffy sleeves and structured shoulders.
If super casual is more your thing, baggy and off-the-shoulder tops are a relaxed way to do this
Megan Thee Stallion: inverted triangle body shape styling
Inverted triangle body shape styling: balance
Megan creates balance in her outfit by wearing trousers which draw the eye downwards towards her hips
This is done by the use of a whale tail waistband which creates a cut out in the hips and draws the eye downwards.
This is paired with a pair of flared trousers to heighten the hourglass silhouette and create balance throughout her silhouette.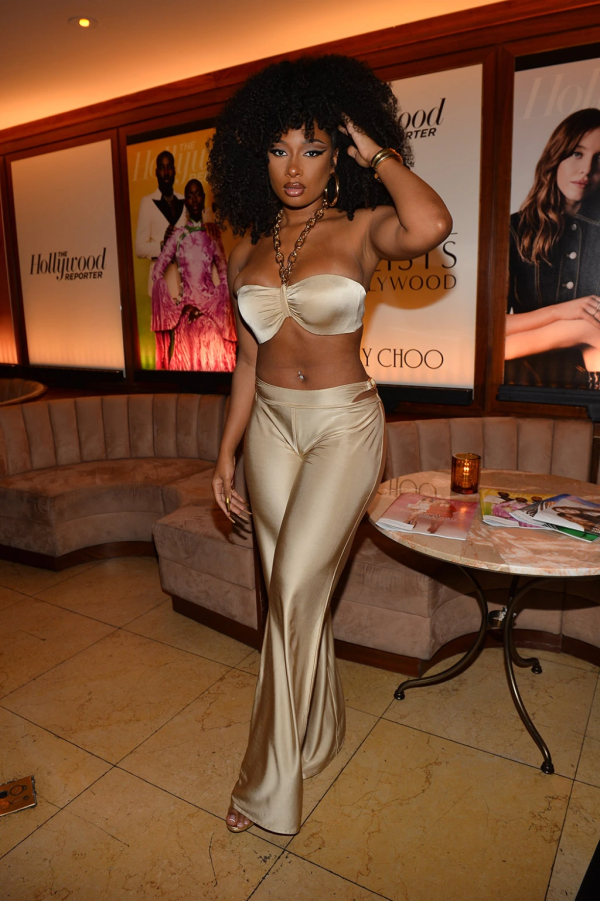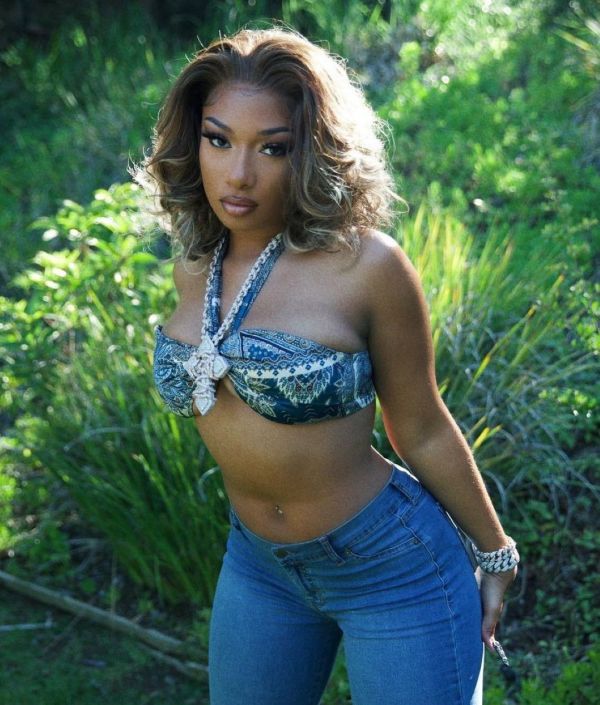 Inverted triangle body shape styling: enhance
Megan also likes to emphasise and show off her shoulders.
Her natural body shape is strong and athletic, and by wearing halter neck tops she turns this feature of hers into an accessory.
A print top, paired with a large pendant necklace and a simple pair of jeans draws the eye upwards to Megan's decollage.
Clearly there is no right or way wrong to style yourself, just whatever makes you feel confident.
Sydney Sweeney: inverted triangle body shape styling
Inverted triangle body shape styling: balance
Though Sydney Sweeney does not have particularly wide shoulders, her chest creates an inverted triangle shape in many of her outfits.
Here, Sydney wears a butterfly top which flares out at the waist which creates balance in her silhouette.
Paired with an A line skirt, this outfit creates an hourglass silhouette.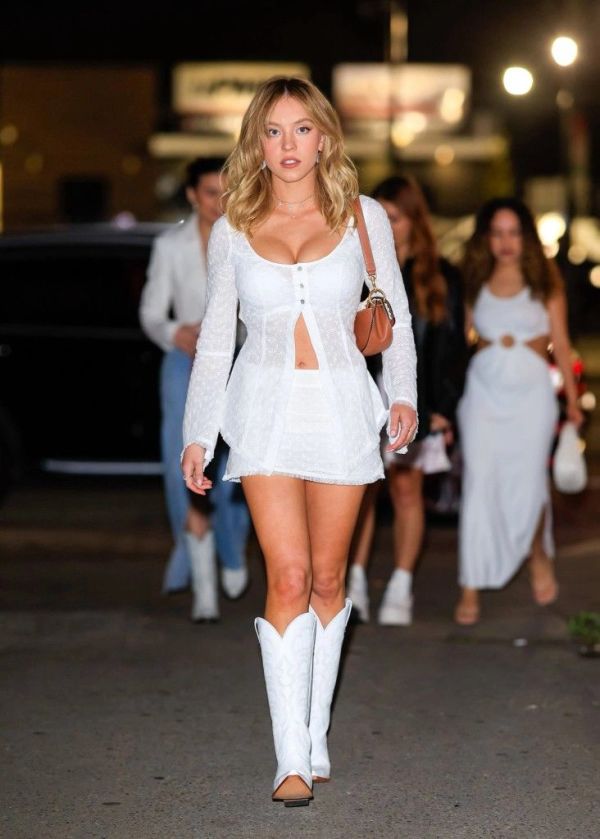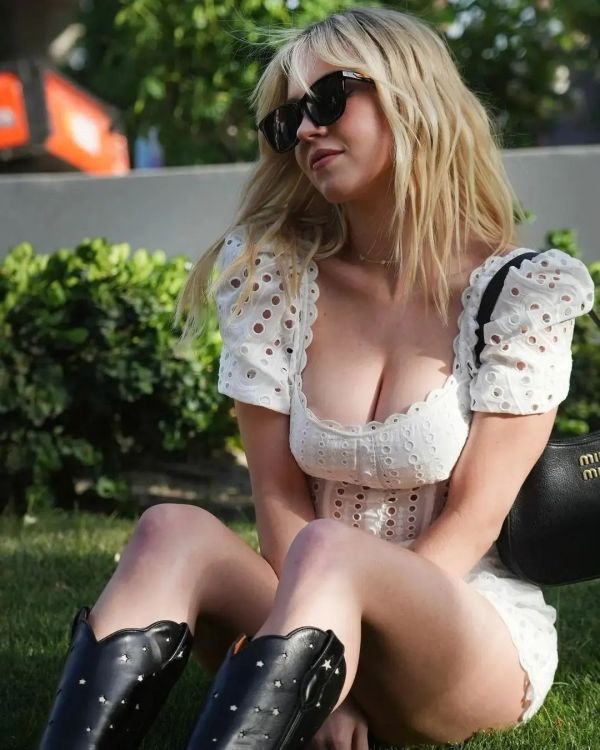 Inverted triangle body shape styling: enhance
Sydney also wears outfits which enhance her inverted triangle shape.
She does this through plunging necklines and wide, puffy sleeves.
Outfits like this milkmaid dress create visual attention upwards towards her shoulders and collarbones.
Silhouette wise, she is enhancing features she already has and creating more visual interest on the top half of her outfit.
Simone Biles: inverted triangle body shape styling
Inverted triangle body shape styling: balance
Simone Biles wears a pair of wide-leg trousers which draw the eye downwards.
Trousers with this sort of fit, such as straight leg or flared trousers which come in at the waist, create balance in an outfits silhouette as it widens the lower half of her body.
Paired with a belt, it emphasises the waistline and creates balance throughout the silhouette.
Recreate this look by wearing a tight long sleeve top and wide leg suit pants.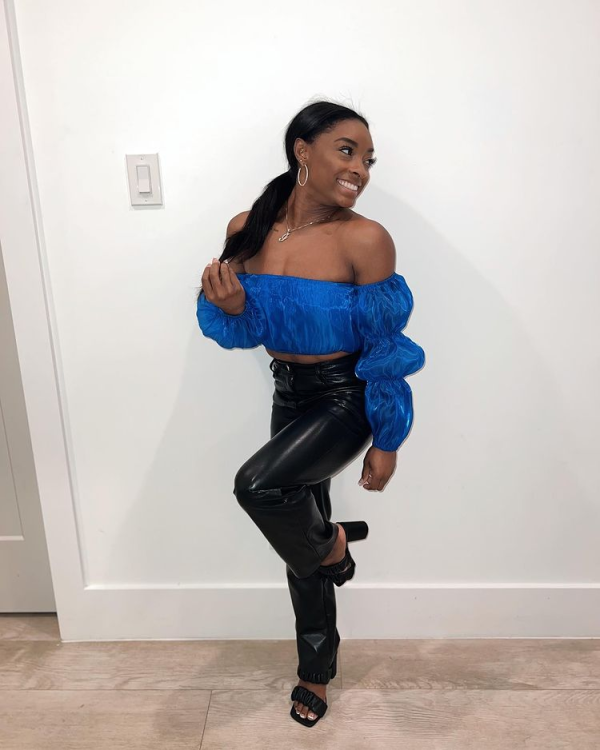 Inverted triangle body shape styling: enhance
Simone also likes to wear feminine features, and in this outfit wears a electric blue top with ruffle milkmaid sleeves.
This creates a silhouette in the outfit which emphasises her shoulders and decollage.
This is emphasised by the skinny fit trousers and the heels, which serve to draw the eyes upward to the details on Simone's top half.
Remember to always wear what makes you feel confident, and if proportions are something you want to play around with then go for it!
If you are struggling to find your personal style, check out this blog here