How to Find Your Dream Second Hand Wedding Dress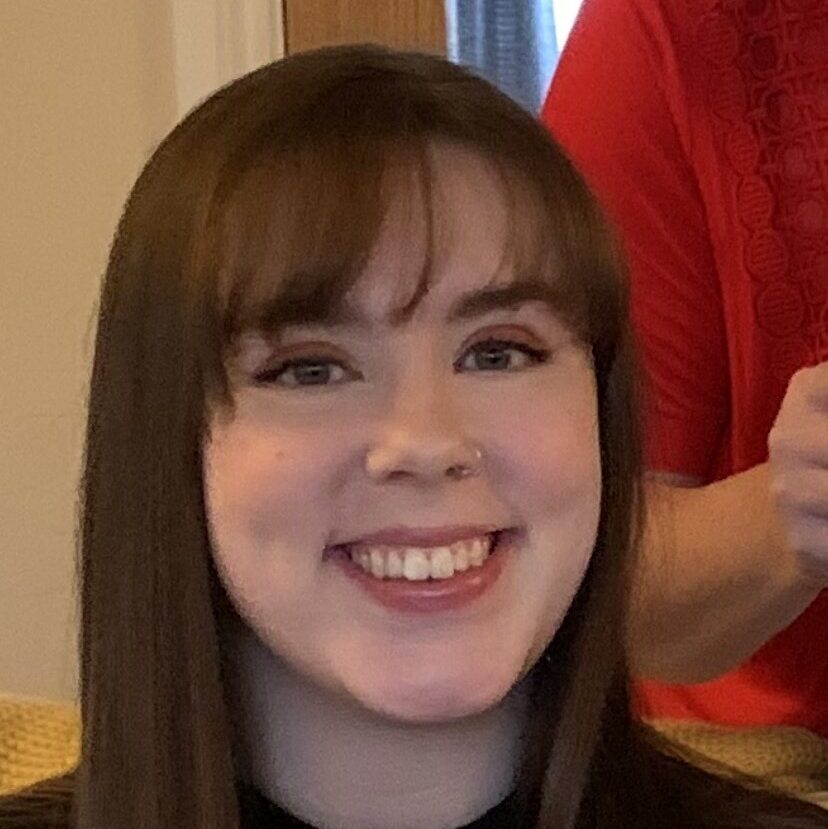 Written by Niamh
When planning a second hand wedding, it's easy to find anything you need - with so many online marketplaces to explore, you're bound to find something that fits with your dream wedding ideas!
However, the search can be a little more tricky when it comes to the dress - it can be difficult to navigate the language used if you're not sure what you're looking for and haven't done much research.
Luckily, we're here to help - this handy guide to second hand dress shopping should give you all the specifics you need to make your search as easy as possible!
For more information about second hand wedding dress shopping, why not check out our buyer's guide to a second hand wedding?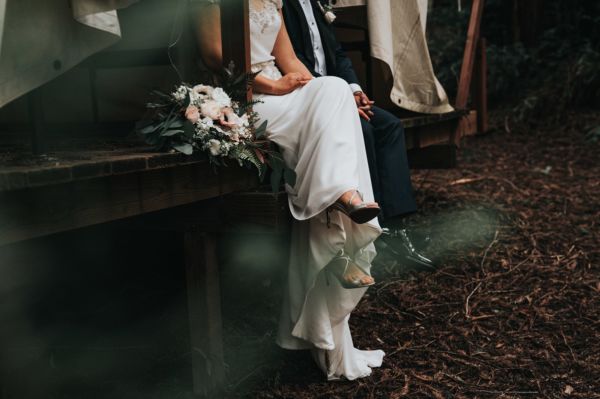 Fabric
First thing's first, you want to ensure that even the basic elements of your dress match your preferences. A huge factor of both appearance and comfort, it's important to know which fabric your dream dress should be made from:
Brocade - A heavier fabric, ideal for low temperatures or a winter wedding.
Chantilly - A fine lace, typically used with floral designs. This is a popular choice for more detailed dresses.
Chiffon - A light and sheer fabric, which is popular due to its versatility.
Crepe - A crimped and ultra-lightweight material which can be made from silk, wool or synthetic fibre. This can make a striking choice for a dress fabric if you're looking for something standout!
Organza - A fabric which can be made from nylon, silk or polyester, organza creates a textured and sheer feel in a dress.
Satin - Known for its shiny, smooth feel, satin can come in a variety of forms.
Taffeta - A popular fabric known for its sheen, you can choose from a soft or stiff form of taffeta for your dress.
Tulle - A stiffer fabric, tulle can offer great support to the structure of your wedding dress. It's also translucent, offering many benefits for possible designs!
Velvet - A thick and luxe fabric used sparingly in dress designs, velvet can be a stunning feature of a gown.
Voile - This lightweight, semi-transparent fabric is becoming increasingly popular for wedding dresses.
Bodice
Another key factor in any wedding dress choice, a bodice can transform the overall shape and fit of a dress: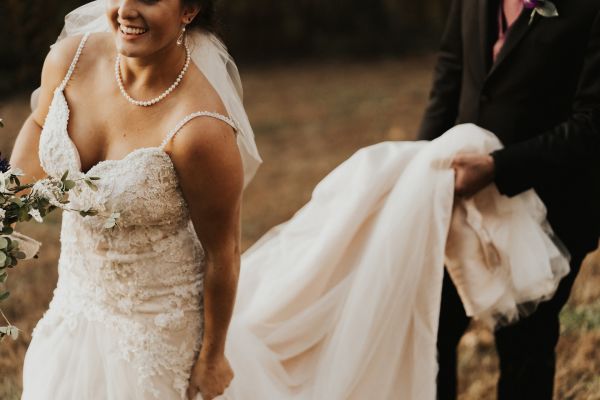 Halter-neck - Whilst this style leaves the shoulders exposed, it is not entirely strapless. Straps hang from the bust and fasten at the neck.
Off-the-shoulder - also known as 'boat' and 'bateau', this style runs on a horizontal across the shoulders, leaving the collarbone is open and exposed. The wide neckline which this produces is very popular for wedding dresses.
Plunging/V-neck - A plunging neckline creates emphasis on the decolletage, with the versatility of being able to be strapless or strappy.
Scoop - This style creates a lower neckline, opening the chest area. Curved cuts are the most common, but this can also be square cut.
Spaghetti straps - With slender spaghetti straps, a plunging backline and low neckline are made possible.
Strapless - This style leaves the shoulders open and exposed and can be combined with a variety of other styles of bodice.
Sweetheart - The sweetheart bodice consists of a heart-shaped neckline dipping into a V. This is one of the most popular bodice choices for wedding dresses.
Skirt
Another important flourish of any wedding dress, the skirt is likely to be one of the most noticeable elements of your dress to your wedding guests: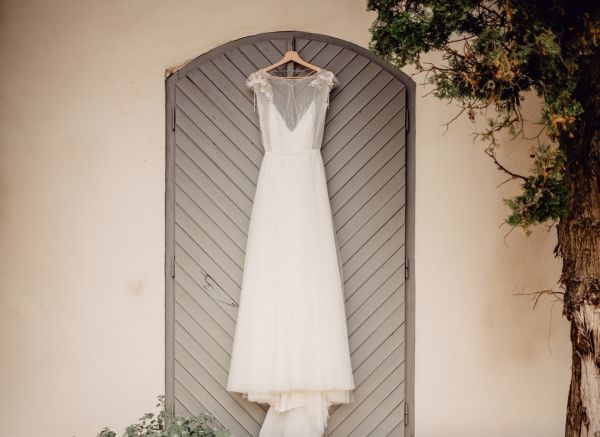 A-line
This cut gradually flows from waist to hemline, making for a subtler version of a ballgown cut which suits all body types.
Ballgown
This cut achieves the classic, full, fairytale look which is incredibly popular in wedding dresses. The skirt flares dramatically at the waist of a fitted bodice, making for a showstopping skirt.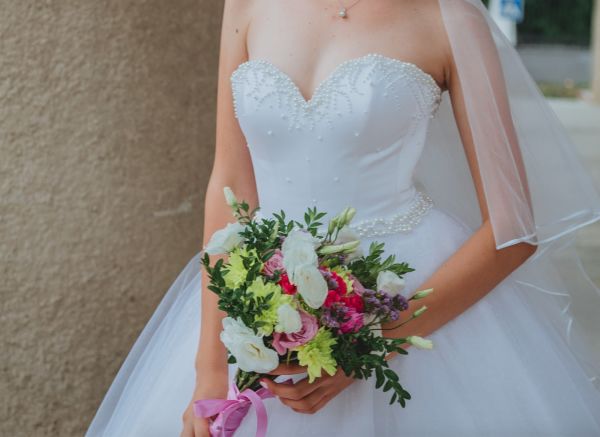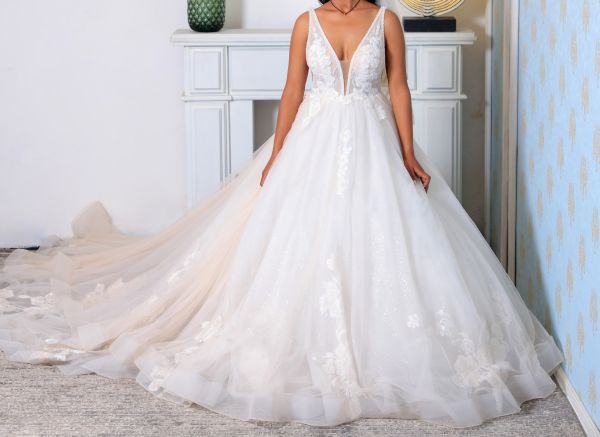 Empire
This skirt is high-waisted, flowing from just below the bust. It is a striking look on certain body types.
Mermaid/Fishtail
A favourite for wedding dresses, the fishtail cut is tapered to the knee and then strikes out, emphasising a classic hourglass shape.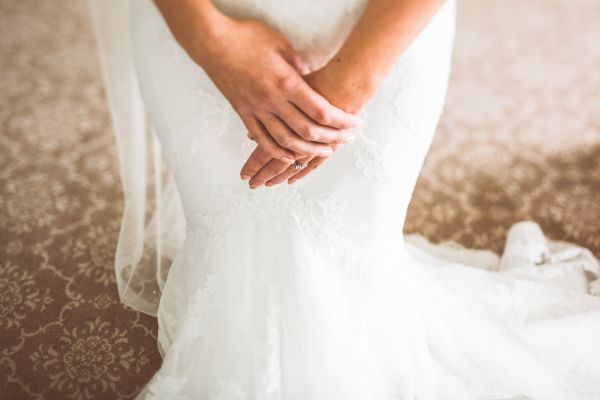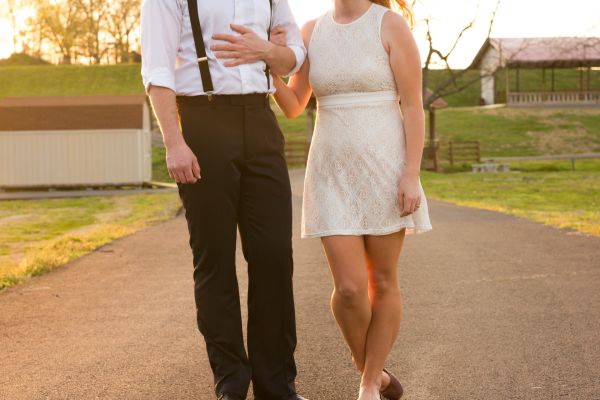 Mini
This is a short style of dress above the knee. It can be fitted or loose, achieving the full 1950s look.
Sheath
This creates a narrow, figure-hugging silhouette which skims from the neckline to the floor.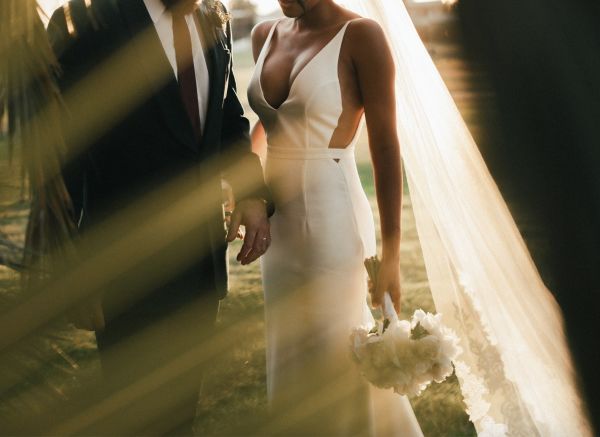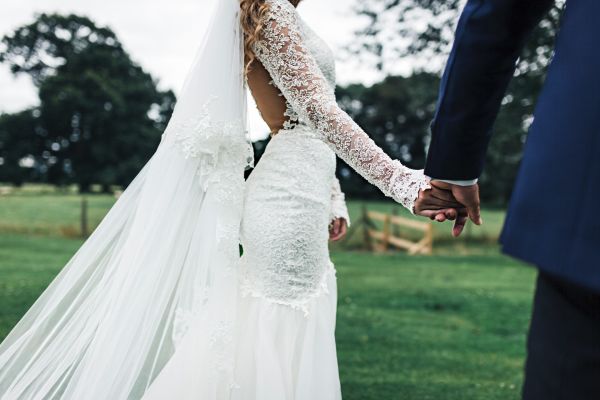 Trumpet
This style is body-hugging to the mid-thigh and then flares out, making for a striking and impressive skirt.
Sleeve
A minor yet important choice, the sleeves of your dress have the potential to transform the entire look.

Bell - This sleeve is fitted to the elbow, billowing out at the wrist.
Capped - This style is short and slightly rounded over-the-shoulder, creating classic design with a vintage feel.
Dolman - Also known as bat sleeves, this style has a wide sleeve, goes under the armhole and is attached to the bodice, narrowing at the wrist.
Kimono - An oriental-inspired sleeve, this style has wide sleeves which are light, flowing and long. Whilst this can be hard to fit with every dress, it can look striking with the right silhouette. 
Puff - This sleeve is gathered at the shoulder, adding considerable volume for an eye-catching look.
Three-quarter length - This style encompasses any sleeve which finishes between the elbow and wrist.
Hem
Whilst not the most exciting part of dress shopping, the hem is an important practical consideration for the comfort of any dress.
Ballerina - A classic look, this hem falls to ankle length.
Hi-lo - A combination of long and short, the back of the dress hangs to floor while the front is cut to the mid-calf or higher.
Mini -This hem is cut to fall above the knee.
Street - This is a hem that falls just below the knee.
Tea-length - This trendy style stops at the mid-calf point.
Second Hand Veil
Last but not least, the veil is the finishing touch which will bring your look together on your special day.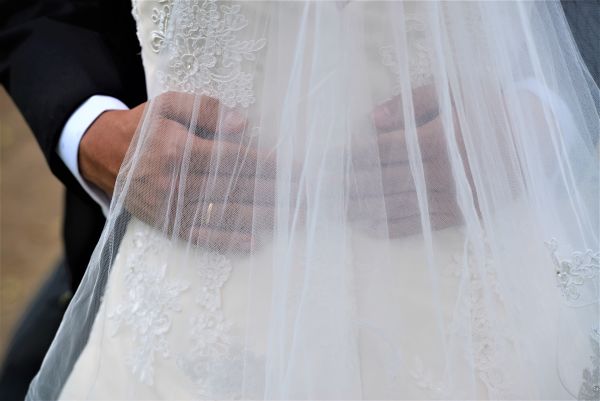 Blusher - This is a short veil that skims the chin over the face for a subtle yet impressive look.
Cathedral - This veil is long and typically falls over a train. This show-stopping choice is common for royal weddings.
Chapel - This is a dramatic, floor-length veil that's similar to a cathedral style.
Elbow - A long, classic length. This adds a touch of drama without detracting from the dress itself.
Fingertip - A style which reaches as far as the fingertips - this can be a bold statement piece.
Shoulder - This elegant veil extends to the shoulders.
Waltz - A traditional, knee-length veil.