What is Oxfam Online?
Oxfam Online has over 100k listings, of donated items, added to their mainly second-hand online store, Oxfam Shop.
You no longer need to traipse to the best locations to visit their charity shops, because so much great stuff is now listed online for your ease.
Oxfam makes it possible that people's contributions to buying second-hand will benefit those in need all across the world. So, not only are you saving your money, but you are also contributing to saving another person's life.
Who is Oxfam?
Oxfam is a charity organisation who are focused on creating a global movement, and that movement is to bring an end to poverty and worldwide challenges. These are the issues that Oxfam work on:
Fighting climate change
Beating hunger 
Women and gender justice
Health and Education
Safe and clean water for all
Responding to emergencies
Suggested searches for Oxfam on Used and Loved...
Well-known brands that Oxfam offers
Hobbs
Autograph
Nike 
Calvin Klein
Joules
L.K.Bennett
Laura Ashley
M&S
Mango
Michael Kors
Paul Smith
… and many more unique brands.
Ten best finds on Oxfam
These are the types of items you will see from Oxfam. Here's what we found for sale in May 2023.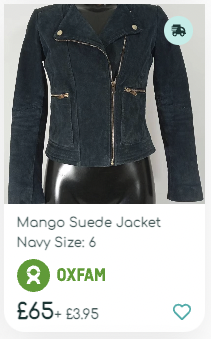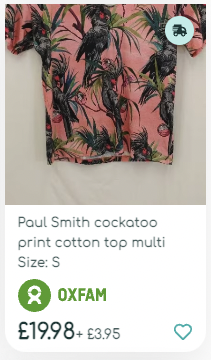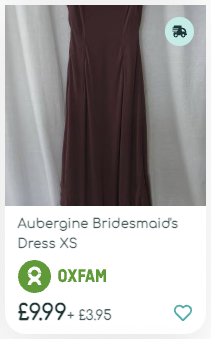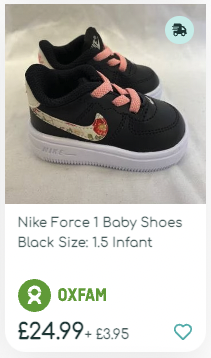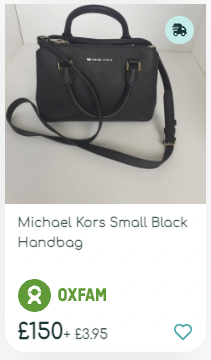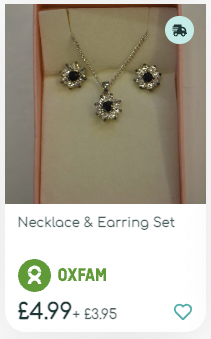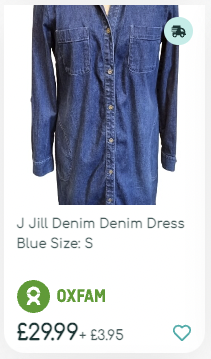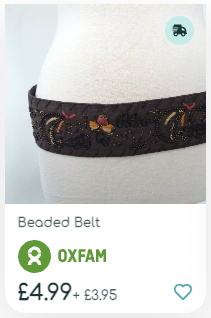 How Oxfam works?
Skim through the millions of unique items Oxfam offers, and once you find any product that catches your eye then just press the 'add to basket' button, and then go to checkout.
It will then offer you to donate to the Pakistan Floods appeal, but if you can't donate then it's all fine, you can just scroll down and press checkout where you are ready to insert your card details.
All shipping fees are £3.95, and you will receive your order in 3 to 5 working days. If you would like to return an order, you have 28 days for all products except unwrapped gift cards.
#secondhandseptember
Second hand September is a project that Oxfam celebrates every year during the month of September (surprisingly 😆). Second Hand September aims to get you to spend the month of September purchasing used goods only. For each exciting find, use the hashtags #SecondHandSeptember #FoundInOxfam on Instagram, TikTok and Twitter and also tag @OxfamGB.
What Oxfam sells
Books
Accessories
Bridal wear
Men's clothing 
Women's clothing 
Kidswear 
CD's 
Instruments 
And many more
Our affiliation with Oxfam Online
If you make a purchase on Oxfam's online shop and have been directed from our site, then we will earn a commission for the purchase made. We are not partners of Oxfam, we are just a second-hand search engine, helping people find used listings, to reduce the overconsumption of new.