The Complete Buyer's Guide to Vintage Fashion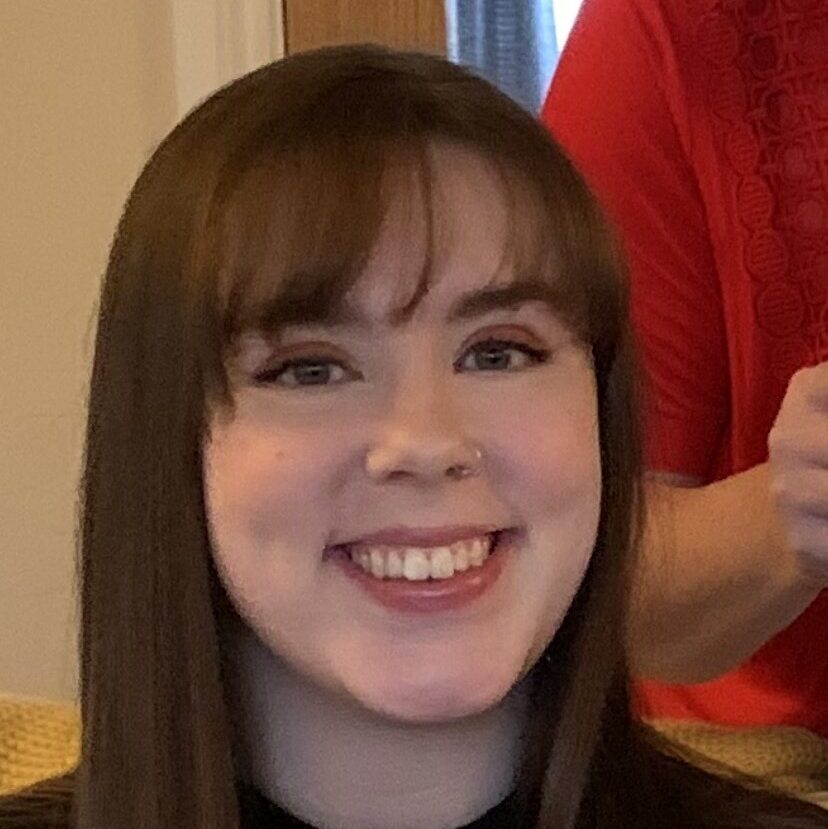 Written by Niamh
If you're looking for something to diversify your wardrobe, our guide to vintage fashion is all about making a contemporary statement with something that's been around for a while. Whether it's for nostalgia or to express your own unique style, vintage clothing can open up a whole new world of second hand discovery for fashion lovers!
But how do you find the best-preloved items? Our buyers' guide is here to help - whether you're a total vintage newbie or a more seasoned shopper, we're bound to have some tips to improve your vintage fashion experience.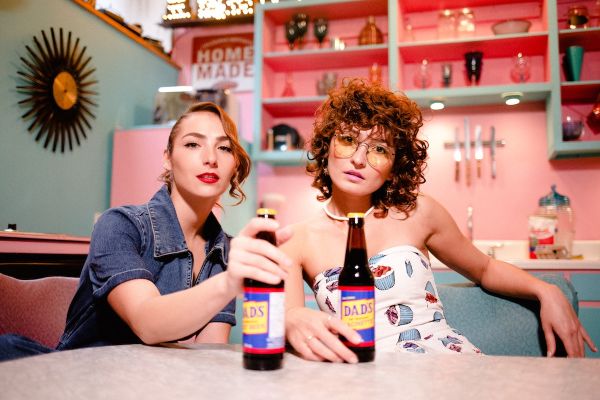 Vintage vs Second Hand - What's the Difference?
Before delving into the world of vintage fashion, it's important to note that not everything you'll find on a second hand site is vintage by default. While a vintage item is usually of historical or cultural significance, something second hand is merely a garment which has been used before. This is part of what makes a vintage item so unique - it can often be quite old and precious with an interesting provenance!
Why Buy Vintage fashion?
There are several advantages when it comes to buying vintage clothes, such as the fact that they often use higher quality materials than modern apparel. This not only means that they'll last longer than a garment you'd find on the high street, but also that they'll be more detailed and far more likely to be a standout piece in your wardrobe.
They also provide more unique patterns, styles and silhouettes than contemporary clothing, meaning that vintage pieces are a great way to ensure you stand out from the crowd and have some originality in your fashion sense. Overall, if you're looking for a unique, high-quality item, you should definitely consider shopping vintage!
So we've established why you should buy vintage clothes, but next, there's the question of how… there are so many factors to consider that searching for a vintage piece can often seem intimidating. Luckily, we've put together a Vintage Fashion 101 - if there's anything confusing you about vintage shopping, we've probably got it covered!
How To Find the Best Quality with our Guide to Vintage Fashion
Finding quality vintage clothes can be a great way to add character and style to your wardrobe while also being eco-friendly. However, it can be tricky knowing what to look out for when shopping for preloved pieces. Here are some useful tips:
Guide to Vintage Fashion - Know Your Eras
Vintage is an umbrella term - there's so much variation between time periods! Knowing which eras popularised clothing desirable to you is a great place to start, as it can significantly narrow down your search for specific items.
Pre-1901 vintage fashion
The most expensive and difficult garments to shop for, it's best to search by period rather than style if you're interested in pre-1900s fashion - try a specific time period, like Renaissance or Victorian!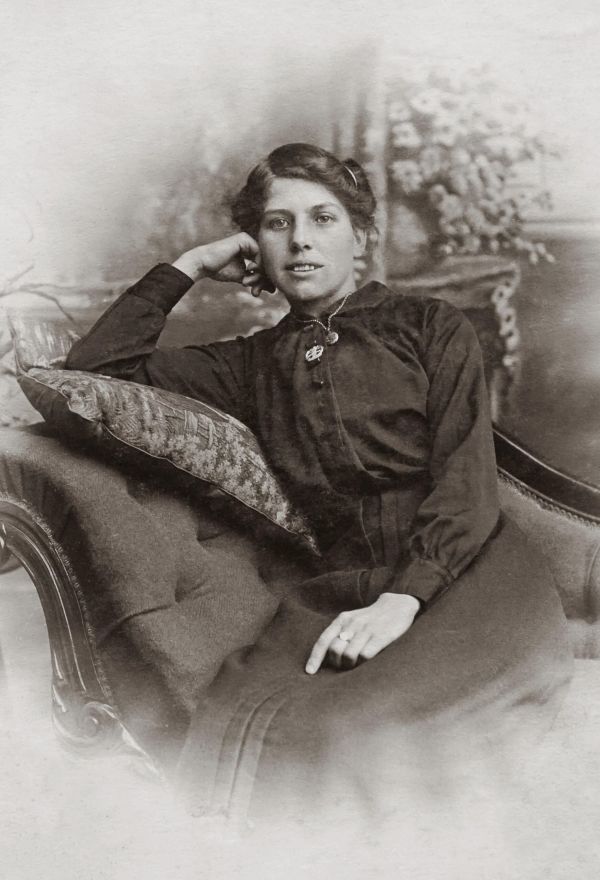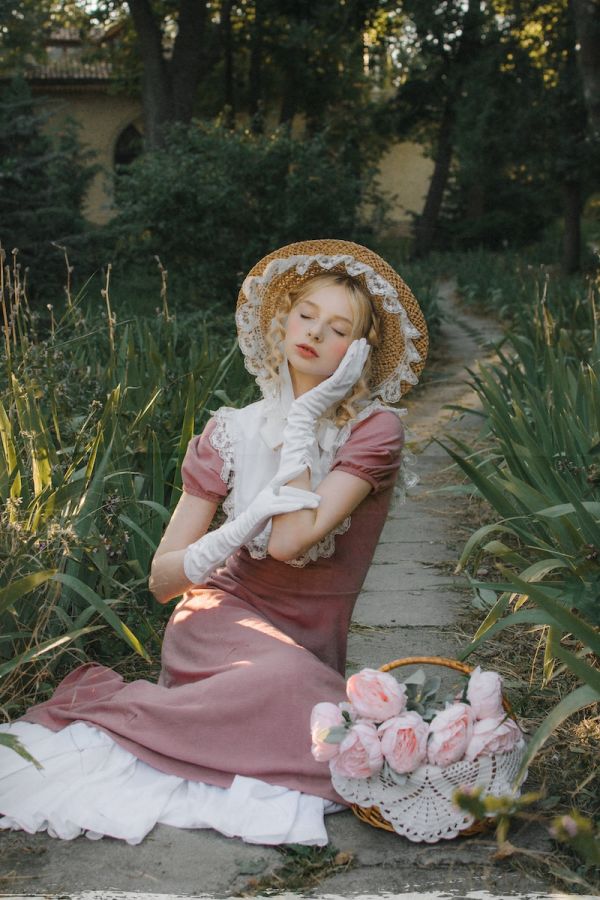 1901-1919 vintage fashion
A period of frills and refinery, the 1900s and 1910s are defined by linen, lace, feathers and ribbons. Large, wide-brimmed hats and ankle-length skirts were popular for women, while men could be seen in bowler hats and long, loose-fitting suits.
Silhouette - Straight, natural.
Key search terms - Edwardian, WW1.
1920-1929 vintage fashion
1920s fashion was known for its extravagance - women would often sport flapper dresses, cloche hats and elegant tea dresses. Men's style became a little more casual, with sweater vests and argyle print being staples of this period.
Silhouette - loose, straight, slender, dropped waist, short hemlines.
Key search terms - '20s, Roaring '20s, Golden Age.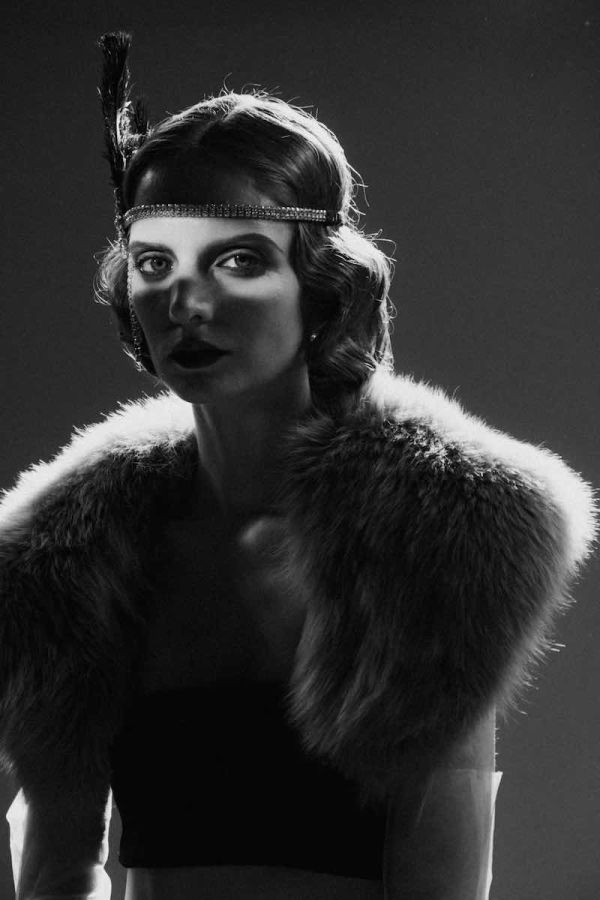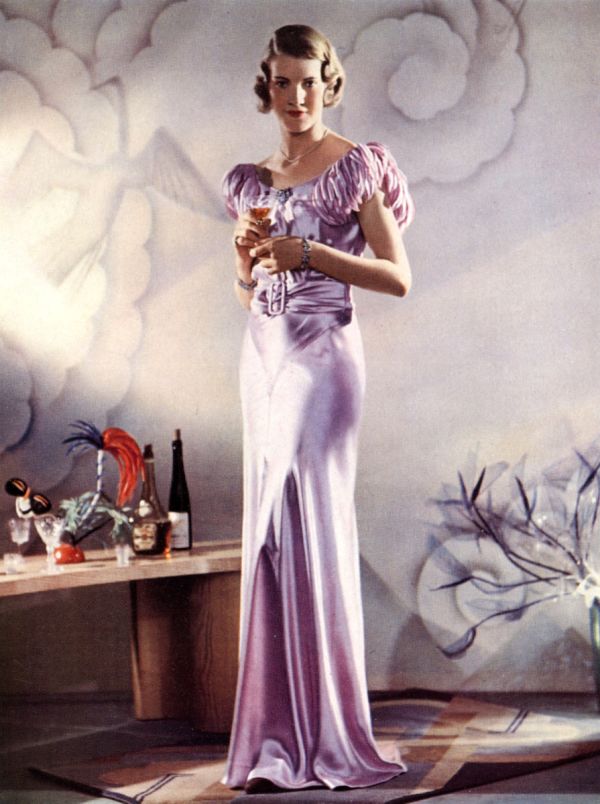 1930-1939 vintage fashion
Clothing became much simpler during the period of the Depression - women's dresses were known for their wide shoulders, puffy sleeves and modest necklines. Men's jackets were also fuller in the chest and shoulders, with suits also becoming more high-waisted in their fit.
Silhouette - Tall, thin, strong shoulders, slim hips.
Key search terms - '30s, vintage 1930s dress
1939-1946 vintage fashion
For women, this period was known for its chiffon popover dresses, fitted jackets and the popularity of taffeta as a fabric. More casual fabrics also became popular for menswear - patterned fabric, a baggier fit, and double-breasted jackets became staples of suits. Accessories in this period matched the more casual tone - fedoras and boater hats were all the rage!
Silhouette - Uniform, simple, fitted, large shoulders, slim waistline, below-the-knee hemline.
Key search terms - WW2, '40s, vintage glamour dress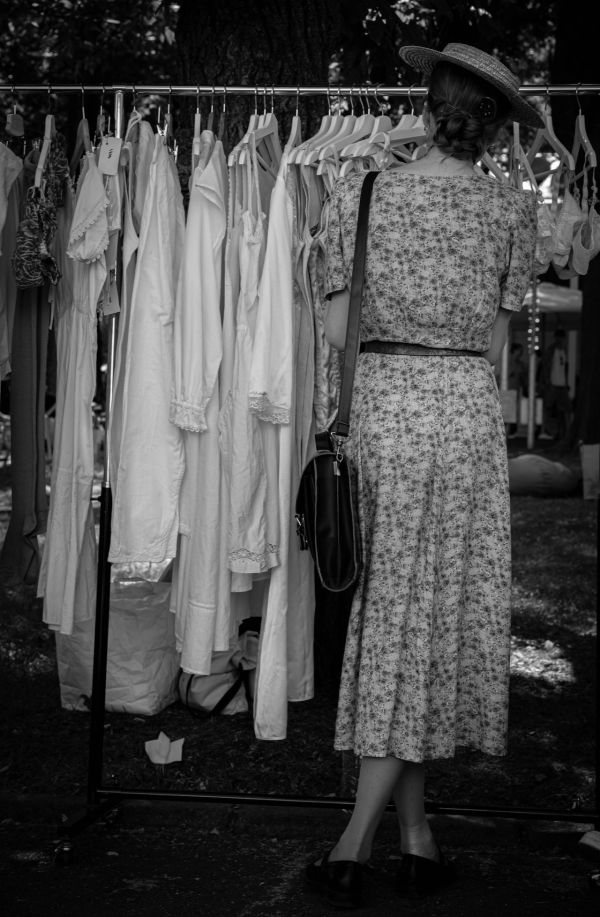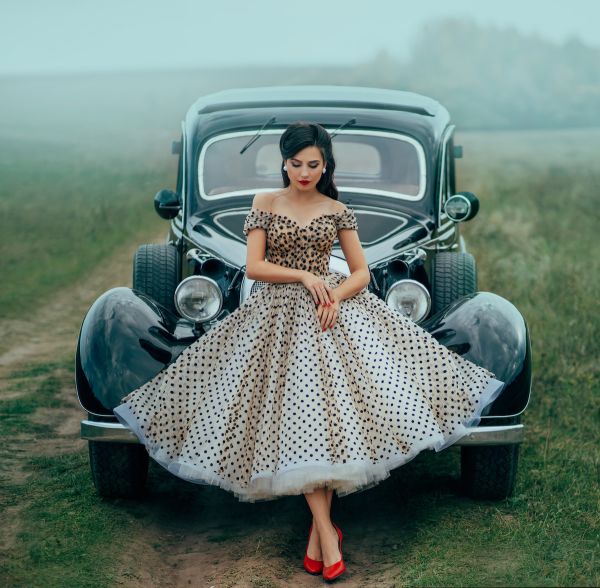 1947-1964 vintage fashion
A period of more daring fashion choices; women often wore mini-skirts, mini-dresses or two-pieces as opposed to the more modest fashions of the previous eras. For men, the loud fabrics of Hawaiian-style shirts and casual lightweight sports coats became more popular.
Silhouette - Rounded shoulders, cinched waist, full skirt and hips.
Key search terms - Rockabilly, Swing, '50s, '60s.
1965-1976 vintage fashion
Known for its bold clothing, this period was full of bright colours and psychedelic patterns on garments for women and men alike. As unisex clothing became more mainstream, women would wear bell-bottomed jeans as a replacement for the skirts and dresses of previous eras. For men, button-down shirts and a slimmer fit of trousers became more popularised.
Silhouette - Slim-fitting.
Key search terms - Mod, vintage 60s BoHo, Hippie, Disco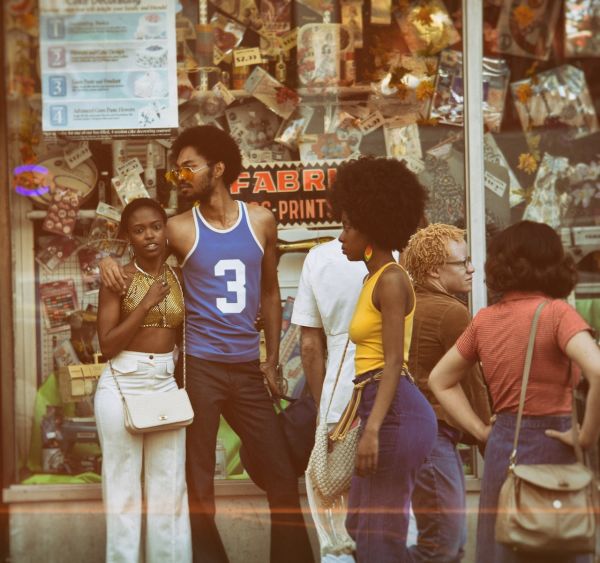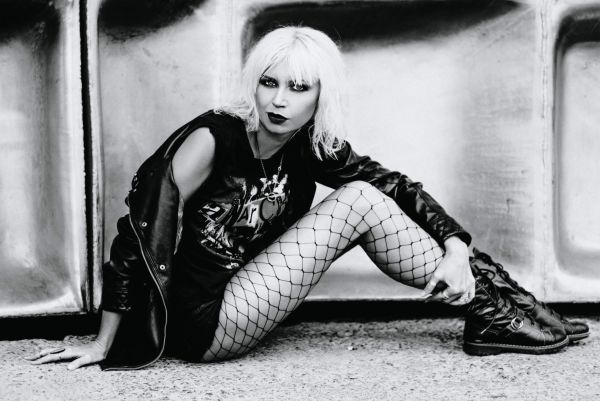 1977-1989 vintage fashion
A polar opposite to the previous era, this period was known for its more monochromatic colour palette and blocky shapes. Leather and denim jackets, ripped jeans, and branded t-shirts became heavily popular, whilst corduroy and velour were particularly popular materials.
Silhouette - Loose, baggy.
1990 - 2009 vintage fashion
Whilst many wouldn't consider 90s fashion to be 'vintage', the Y2K style has been making a comeback in 2023! With low-rise jeans and brightly-coloured baby tees being the main staples, these were often paired with denim jackets, chunky trainers and maximalist jewellery.
Silhouette - Whatever you like! Y2K is quite varied, and your style can have a slimmer or baggier fit.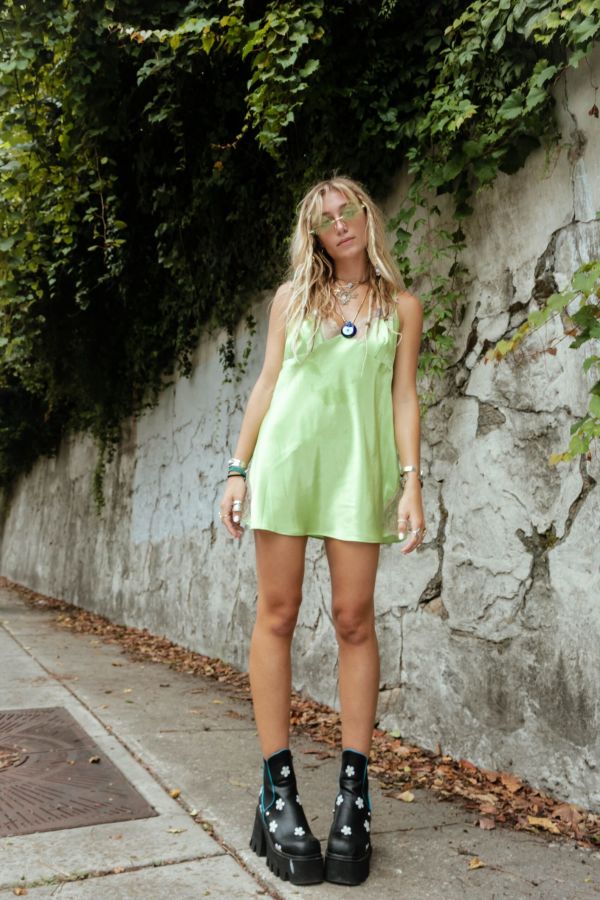 Guide to Vintage Fashion Clothing Conditions
When searching for vintage pieces online, various terms may be used to describe their condition. By bearing these in mind, you'll know exactly what to expect when the garment arrives.
Mint condition
The item is in perfect condition, as good as when it was made. This is rare for vintage clothing, particularly older pieces.
Near mint condition
The item shows only small signs of wear.
Excellent condition
The item shows typical signs of wear due to occasional use.
Very good condition
The item is wearable, but has some noticeable flaws which could be repaired.
Good condition
The item is wearable, but the flaws cannot be repaired.
Don't forget to bear in mind the age of an item when checking its condition - the older an item is, the less likely it is to show no signs of wear! When shopping for older items, a worse condition is not necessarily an indicator of lower wearability.
Guide to Vintage Fashion Sizing
Whilst sizing might be something you think you're familiar with, think again when shopping vintage! Your vintage size is often completely different to your modern size, so bear this advice in mind when looking for your ideal vintage fit.
The main rule of thumb for vintage sizing is to go large - for most items, adding 4 to your modern-day size should produce your vintage size. For dresses, adding 6 may produce an even more comfortable fit!
Although this works in most cases, you should try to compare your own measurements to the dimensions of the garment for the best possible results. This requires a good knowledge of your body's proportions - it's highly advised to take a tape measure before shopping and note down all necessary measurements for your desired item. The necessary measurements for each clothing type are as follows:
Vintage dresses
Bust - Fullest part of the chest with a bra on.
Waist - Smallest part of your natural waist (around one inch above your belly button!)
Hips - Fullest part of the hips.
Vintage shirts
Armpit to Armpit
Shoulder to Shoulder
Shoulder to Cuff
Full Length
Vintage trousers
Waist
Inseam
Hem Width
Full Length
Vintage clothes size guide
Use this to find your vintage size. Of course, the sizing, as with nowadays fashion, varies from maker to maker, so this is not an exact science. However, it is a good starting point. Always ask the seller for actual meaurements as well.
The item I ordered doesn't fit - now what?
If something you ordered isn't quite your size, don't panic! Layering is a great way to make a slightly ill-fitting shirt or jumper look more normal while adding more dimension to your outfit. If that simply won't help in this situation, you can also take your item to get tailored! After researching if this is possible with the age and condition of your item, taking it to a tailor and getting it adjusted can make a huge difference - it'll feel like the item was designed for you!
Two Top Tips for Total Beginners
If all this information seems a little overwhelming for you and you really don't know where to start with vintage, we've got a couple of extra tidbits to get you on the right track to finding your dream item.
1. Stick to the Basics
The amount of choice online can sometimes seem endless - if you're unsure where to invest your efforts, it's best to start by looking for a wardrobe staple that you know you'll get sufficient use and wear out of. That way, the anxiety of buying something that'll sit in your closet forever is removed!
2. Stick to the Recents
If some of the older silhouettes seem intimidating to you as a first-time vintage buyer, it's always a safe bet to stick to the more recent time periods. Not only will the garments fit better with other items in your wardrobe, but there will be a lot more to choose from online, and your search for the perfect garment should be much easier.
Vintage Do's and Dont's
DO perform extensive research - whilst this is a must for all second hand shopping, it's particularly important with vintage clothes. Knowing how to take care of specific materials, identify tell-tale signs of poor condition and upkeep the quality of older items are just some of the things you might need to know when searching for a vintage garment.
DO search for specifics - as with any second hand shopping spree, having a detailed idea of what you're looking for will greatly increase your likelihood of finding an item you love. If it helps, why not create a mood board to get a feel for the vibe you want from this particular item?
DO consider undergarments as well as clothing! For ladies in particular, the right undergarments could make or break the silhouette of older items - consider investing in shapewear such as a corset if it will help with the items you're thinking of buying.
DON'T focus purely on rare or collector items - these will always be far more expensive and may not necessarily reflect your personal passions and style.
DON'T store your items in plastic - whilst this may seem like it would preserve the clothing better, it doesn't allow the garment to breathe and can actually accelerate the deterioration process for many items!
DON'T be afraid to ask questions! Most sellers will have valuable experience and are likely more than happy to provide advice about shopping vintage - you'll always learn something new if you ask!
By bearing this buyer's guide in mind, you're sure to have great success when scouring the vintage marketplace.
Used and Loved lists the second hand (and vintage) items from eBay, Oxfam, Vinted, thriftify and many other websites, so you can do one quick click and find all the listings at your fingertips. Here's a blog to help with winning bids on eBay. And how to make sure you're the one to get the goods on other platforms too.
Happy shopping!