The Complete Buyer's Guide to Second Hand Weddings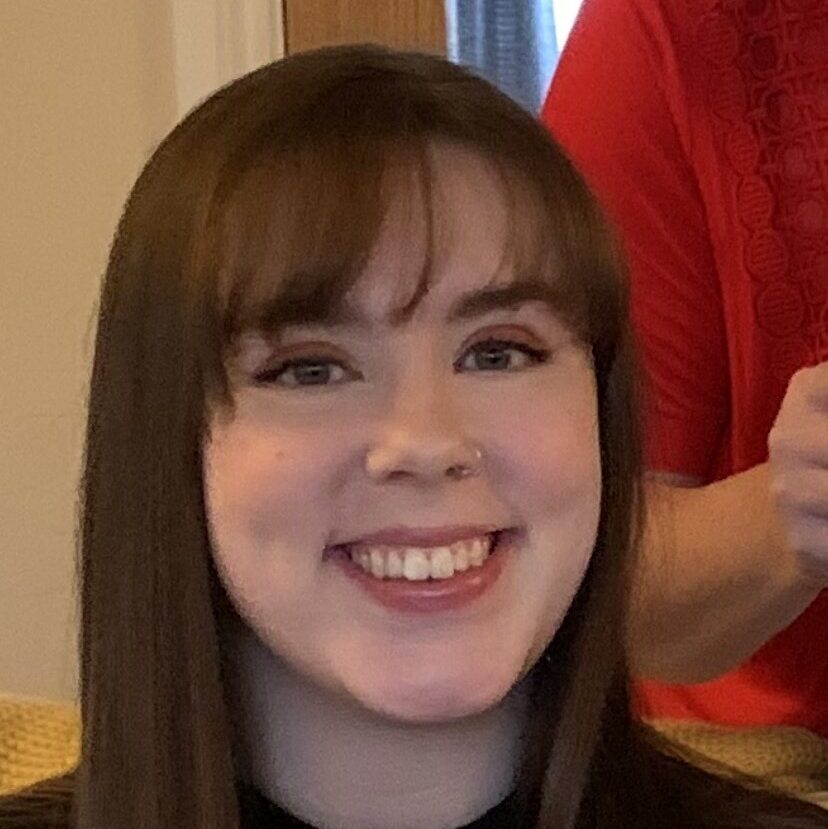 Written by Niamh
Thinking about going preloved for your big day but unsure where to start? Don't panic - we've compiled all the information you'll need, covering everything from purchasing a pre-owned wedding dress to the best second hand clothing shops. With our help, you'll be able to tie the knot in the knowledge that you've taken a step toward a more sustainable (and cheaper) lifestyle!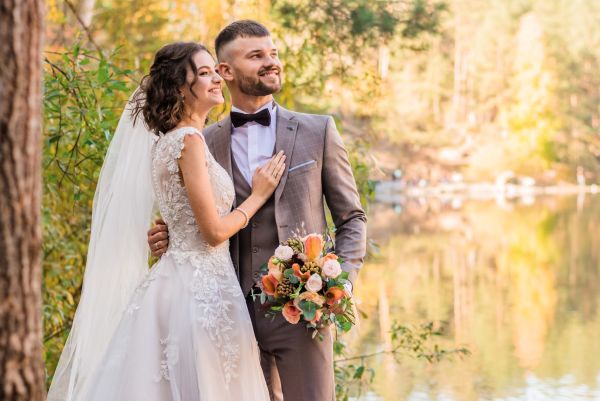 Why Have A Second Hand Wedding?
At this point you might be wondering what the appeal of a second hand wedding is - after all, it's not particularly common to choose pre-owned items for such an important occasion! While a little unorthodox, we believe that a preloved wedding can make your big day even more special!
Cost Effective
One of the main appeals of a second hand wedding is the significantly lower price tag - you can often achieve the day of your dreams for a fraction of the price! The online marketplace is full of amazing discounted wedding items, from pre-loved wedding dresses to second hand wedding guest outfits.
Greater Variety
Whilst all wedding dress shops will contain a wide variety of dress styles to suit every customer, shopping second hand makes this choice even greater. Not only will most second hand marketplaces contain dresses in all shapes and styles, but there's greater possibility to find rarities which are discontinued or not available in your country. Therefore rather than limiting your big day, going second hand can maximise your chances of finding your dream dress!
Popping the Question: Tips for Finding Second Hand Engagement Rings
Before you start planning your second hand wedding, it's important to plan for the initial key component - getting engaged! Whilst second hand engagement rings are widely available online, don't start browsing immediately - if your significant other deserves the very best, it's essential to make sure that you propose to them with an authentic ring. There are a few telltale signs of authenticity to look out for while you shop:
Stamp/Hallmark
Most rings will be stamped with a number which indicates the carat of the metal - there's 375 (9ct), 585 (14ct), 750 (18ct) and 916 (22ct) for yellow and white-gold rings. If silver is more suitable for your significant other, the item should be stamped with 925.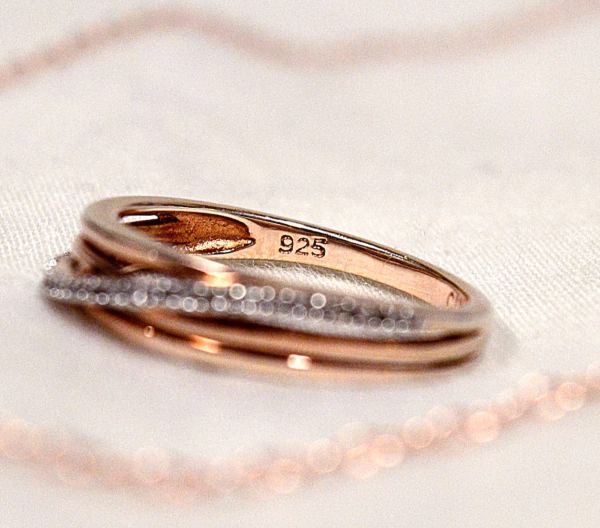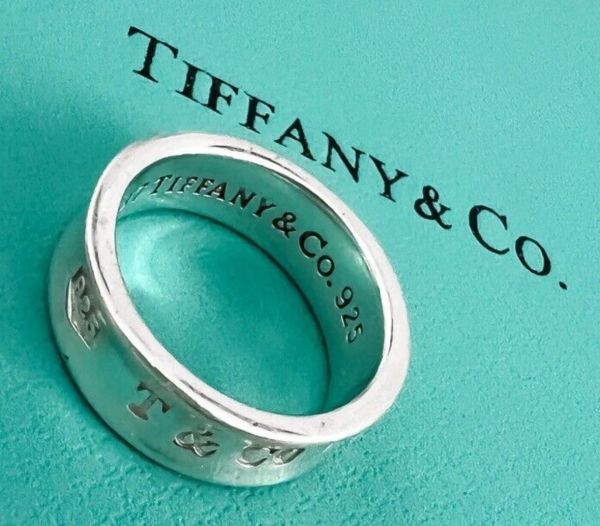 Brand Marks
If you're looking for a ring by an esteemed designer, make sure you do your research about potential brand markings to look for - many prestigious designers such as Tiffany and Co. stamp their rings with a specific hallmark!
Magnet Test
If you're in a physical store and looking at a ring that you're concerned may not be genuine, make sure you have a magnet handy - one of the easiest way to tell real gold from fake is through the magnet test! Real gold won't stick to a magnet, making a magnetic ring a telltale sign of inauthenticity.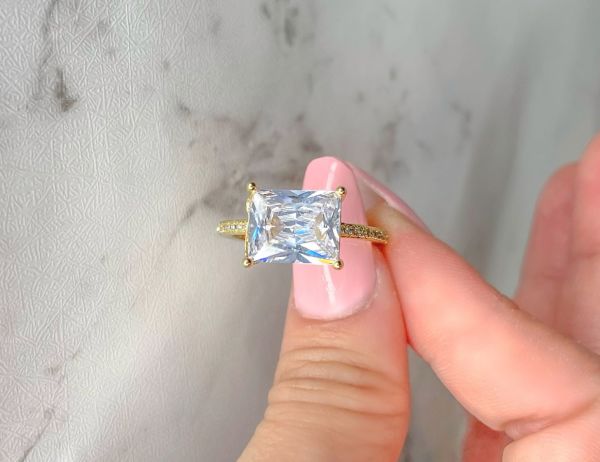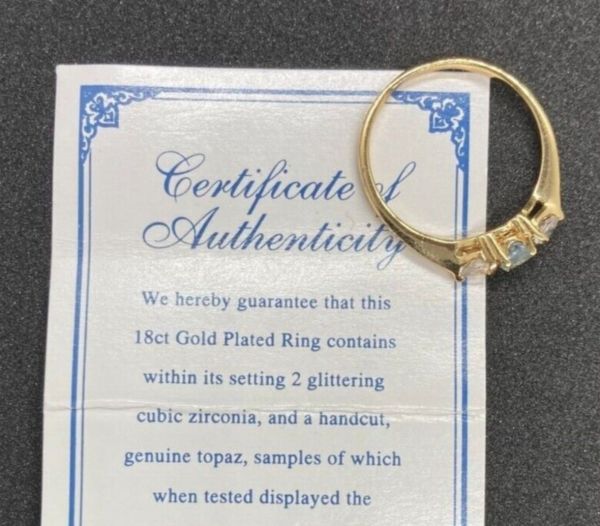 Certificate of Authenticity
If in doubt, always ask the seller to show a certificate of authenticity for the item - pre-owned jewellery will almost always come with one!
Documentation
Whilst all second hand rings should come with accompanying documentation, this can easily be faked. Be on the lookout for telltale signs of forgery such as bad spelling or blurry visuals.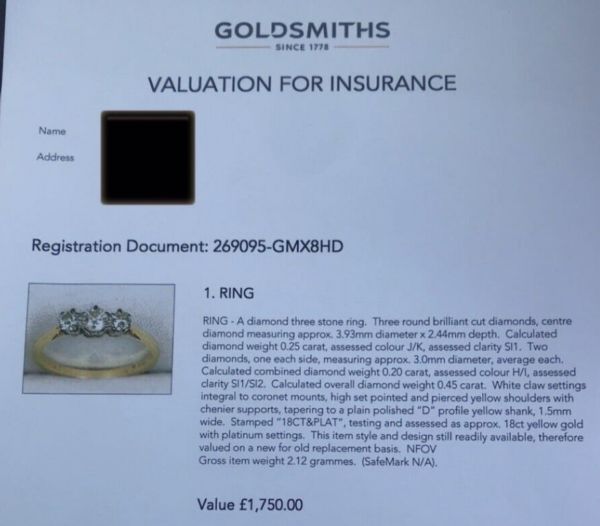 To minimise the chances of picking up a fake engagement ring, it's best to purchase from a reputable jewellers with positive reviews and a good reputation.
Second Hand Wedding Outfits - A How-To Guide
The next thing to think about when planning a wedding is, of course, the outfits! Whilst the attire can often be the most wasteful part of a wedding (does anyone wear their wedding dress more than once?), going second hand can allow for a more sustainable day as well as greater choice of garments. What's not to love?
Wedding Dresses - Know Your Terms!
When searching for a second hand wedding dress online, there can be a lot of terms that you may not be familiar with in item descriptions. It's important to know what these mean to ensure you get the product you're looking for, so we've included some simple definitions to get you started:
Vintage = a dress made in earlier decades. Thi usually encompasses any time between the 1920s and 2000 - anything made pre-1920s would be referred to as 'antique'. If something is 'vintage-inspired', it was made recently but based on older style.
If you're looking for a second hand vintage wedding dress, it helps to know the time period which your desired style originates from. If you need some help with this, why not check out our vintage fashion buyer's guide for inspiration?
Ex-sample = A dress that hasn't actually been worn for a wedding, but has been tried on by brides in a boutique. This is a good option for a modern wedding dress at a discounted price with less likelihood of flaws.
Wedding dress hire = The option to hire a dress for your big day. This is becoming increasingly popular as a result of the environmental concerns surrounding the purchase of wedding dresses.
Bridal resale = a wedding dress being sold by a bride after their big day. These will commonly be seen on second hand dress websites.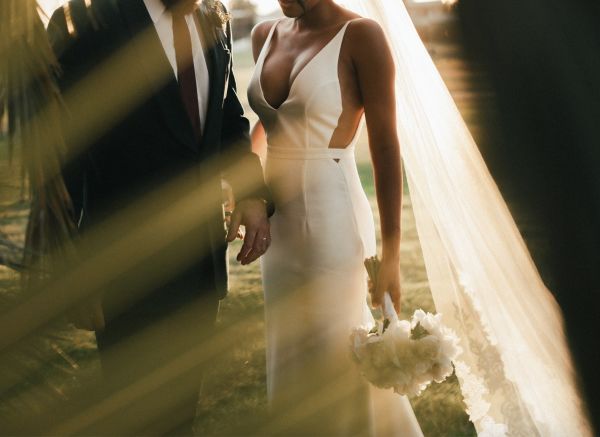 Do's and Don'ts of Second Hand Wedding Dress Shopping
DO check the reviews of online retailers - those with positive reviews are less likely to hide signs of damage and will often provide higher-quality dresses.
DO research fabrics - you'll want to make sure you're comfortable on your big day!
DO ask the seller if the dress has been dry-cleaned - this a great way to ensure that there are no persistent stains on the dress when purchasing. If the dress has been dry-cleaned but there are still visible marks, you're unlikely to get rid of them before the big day!
DO check return policies when buying online - for a day as important as your wedding, you want to ensure that you can definitely return the dress if it isn't for you.
DO research the rough price range of the style you're looking for. That way, you'll know what's reasonable and what's too good to be true.
DO size up if in doubt! It's significantly easier to alter a dress that's too large than a dress that's too small.
DON'T immediately reject a dress if it's marked - be sure to check where these marks are located first. If they're somewhere covered like the underside of the train, they likely won't be visible when the dress is worn.
DON'T be afraid to get your dress altered - in fact, alterations are key! You want to ensure that your dress fits your shape perfectly on your wedding day and alterations are a great opportunity to get unique customisations such as straps, sleeves and embellishments!
DON'T impulse buy a dress you really like - take time to assess your options and make an informed choice.
DON'T hesitate to ask for additional photos of a dress you love - this is a great way to spot previous hidden marks or stains.
Suit Shopping - Important Considerations
If you're a groom on the lookout for the perfect second hand suit, look no further! We've compiled a list of the most important features to look for when buying a tux for your big day:
Brand - the most expensive suits will be either designer (Armani, Gucci, Tom Ford etc.) or prestigious menswear labels (Kiton, Cesare Attolini). If you find a suit from a prestigious brand with a very low asking price, be dubious - it will likely either be damaged or somewhat outdated in style,
Material - avoid 'wool-blend' or 'wool-rich' suits - mixed fiber fabrics age badly and are more likely to make you sweat - not ideal for your wedding day! We'd recommend shopping for a suit which is 100% wool, cotton or linen or a cotton/linen mix.
Super 120s or Super 150s label - This label is a key signifier of a high-quality suit. For another guarantee of quality, it helps to look for a suit from an Italian or British mill.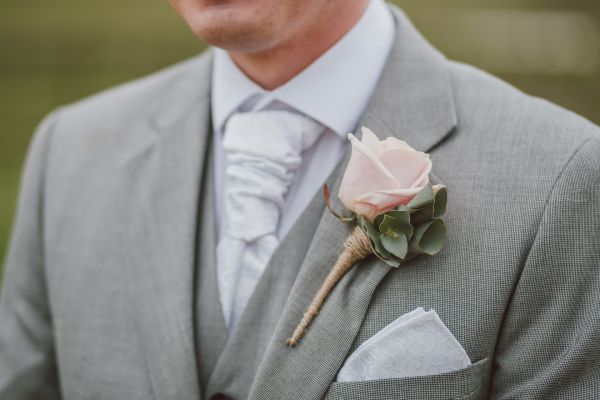 Do's and Don'ts of Second Hand Suit Shopping
DO check the Oxfam website - they have a great selection of suits which are second hand, but have never been worn.
DO check the label before washing - ensure the suit isn't dry-clean only if you're hoping to wash it after purchasing!
DO make sure you know your size - take accurate measurements of your body and your current favourite suits to ensure you know exactly what you're looking for.
DO choose a style that will maintain its style - if you're hoping to wear your suit again, try and ensure it's not too baggy or too tight so that it won't go out of style.
DON'T ignore photo quality in online listings - if a photo is out of focus, strangely lit or does not show the entire item, it can be covering obvious signs of damage.
DON'T forget to look for telltale signs of damage - these are commonly at the seat of the trousers, elbows or knees. Check all edges, cuffs and button holes for fraying also.
Wedding Decor - An Overlooked Expense
Although not often the main priority of your big day, the decorations at a wedding have the potential to make a significant dent in your budget whilst also producing a huge amount of excess waste. By following our top tips and shopping second hand, your dream decor can be both more sustainable and more unique than your typical options.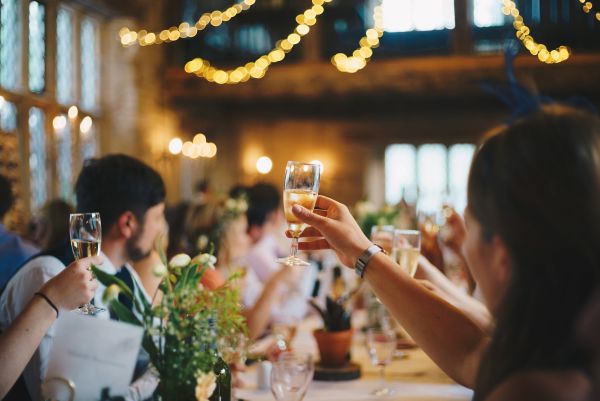 Do's and Don'ts of Decor Shopping
DO be flexible in your mindset - you may have to let go of ideas of a picture-perfect Pinterest wedding if you shop second hand. Whilst you may be able to find second hand decor to fit a loose theme like a specific colour, you may struggle for more complex wedding ideas. Keep an open mind and believe that something else can work for you!
DO use social media to your advantage - you'd be amazed how many recently married friends and neighbours are likely willing to sell decor they used at their wedding! Wedding vendors will also give old stock away on their social media from time to time - be sure to keep an eye on them!
DO consider shipping costs - if an item has an expensive shipping cost, is it really worth it? Unless it's something you really love, you can likely find a similar alternative for less money.
DON'T buy without browsing - similarly to dresses and suits, you neglect the opportunity to find something better if you impulse buy! Do your research, see what's out there and make an informed decision about what will work for you.
DON'T look for anything too complicated - by opting for basics, you expand your options and are more likely to find things which look good together and fit a theme.